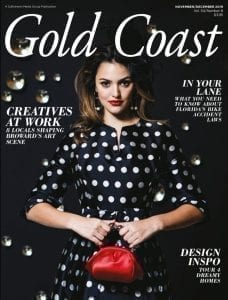 Palm Beach Media Group, a subsidiary of regional mag publisher Hour Media Group, has acquired Ft. Lauderdale-based Gulfstream Media group and its portfolio of local luxury lifestyle titles, the company announced.
Included in the deal are Gold Coast, Boca Life, The Palm Beacher, Jupiter, Stuart and Florida Home & Garden magazines, as well as FortLauderdaleDaily.com. They'll join a Palm Beach Media portfolio that includes Palm Beach Illustrated, Naples Illustrated and Florida Design, which the company acquired in July. Terms of the transaction were not disclosed.
In a statement, Hour Media president John Balardo called the magazines "an ideal complement to our current roster of lifestyle and custom publications for the Florida market and our broader national footprint."
"We see great synergies in this transaction," he told Folio: in an email. "We already have a significant presence in the Florida market and in particular Southeast Florida. We publish more magazines in Florida than any other publisher."
As a result of the acquisition, The Palm Beacher will be merged into Palm Beach Illustrated, and some positions will be eliminated, Balardo said.
"We are retaining most of the employees, however, there was some duplication in a couple of sales and production positions," Balardo told Folio:.
Headquartered in Troy, Mich., where its cornerstone Hour Detroit has been publishing since 1996, Hour Media says it now publishes more than 150 magazines total, including custom publications, with over 350 staffers in 13 offices around the country.
The company has expanded significantly since 2017, when it acquired not just Palm Beach Media Group but also Atlanta, Cincinnati, Orange Coast, and Los Angeles magazines from Emmis Communications for $6.5 million, and then Pasadena magazine in a separate transaction. Last year, it bought Gemini Publications, publisher of Grand Rapids magazine and Grand Rapids Business Journal.
Balardo added that the company is currently evaluating "a half-dozen other acquisition opportunities at varying stages."
"We are definitely looking to expand via acquisition and organically in 2020," he said.