Hour Detroit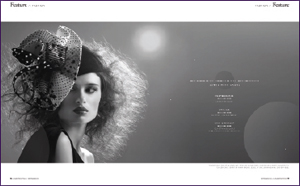 Ozzie Winner: Best Use of Photography, Consumer Under 100,000 Circulation
"A magazine is like a Broadway show," says Hour Detroit editor Rebecca Powers. "The thrill when the curtains open on the stage of a production, you want your magazine to be that way. When someone opens it up, it should come alive—not the only words, which is equivalent to the script or dialogue, but the imagery. You want it to be this beautiful stage that becomes illuminated by stage lights. You want some drama there."
Powers says the magazine likes to ensure images have an editorial feel and equilibrium between photo spreads issue to issue.
"We work hard to make sure it doesn't feel like a catalog," she says. "In all of our editorial meetings we ask ourselves how we are balancing the meatier versus the light, frivolous and beautiful. We haven't shied away from grittier photo stories, but we also work very hard to include photo illustrations that make our stories more attractive to readers to draw them in."
As editor, Powers works to make sure the photographic mission of the publication touches its key demographics and important subject matter. The brand's art director works with photographers to determine the content of a photoshoot and story, though Powers gives directives and general guidelines of things the team should be looking and watching out for.
"If we've had a shoot that was darker, I want to make sure the next one is more upbeat and bright," she says. "I work to orchestrate the flow of our content from page to page and issue to issue."
Meet the Author
---