The Hollywood Reporter Names Daniel Strauss Digital GM

Wide-ranging oversight will include mobile, website product development.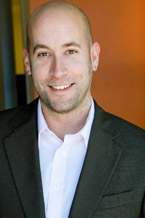 The Hollywood Reporter has hired Daniel Strauss as general manager of digital. Strauss, who was most recently chief product officer at digital and mobile content management platform provider Endplay, will oversee all of the digital product development for THR.com.
Strauss will have a full plate, leading THR's digital channel build-out and new initiatives in video, blogs, social media, email marketing and tablet and mobile apps. He will also be responsible for digital product development, design and partnership creation-as well as standardizing audience metrics and reporting.
Strauss will report to editorial director Janice Min.
The Hollywood Reporter's efforts lately provide some context to Strauss's responsibilities. In May, THR.com partnered with Fandango to let visitors search movie times and buy tickets. The site, which topped 11 million uniques per comScore numbers in May, has expanded its Movies video channel, launched a new Indie channel and a tech-oriented blog called Behind the Screen.
Prior to Endplay, Strauss was co-founder and chief product officer of Shopflick. He also spent five years at Fox Interactive Media as general manager and vice president of FIM Labs and director of production and operations at Fox Sports Interactive.
Meet the Authors
---