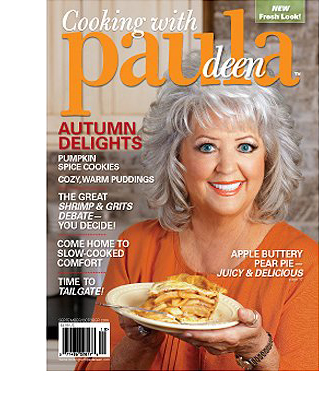 While some backers and affiliates are dropping their association with Paula Deen following her admission in a lawsuit deposition to using racist language, Hoffman Media, publisher of Cooking with Paula Deen, has said it will continue to publish the magazine.
In a statement released late last week, Eric Hoffman, the company's executive vice president and chief operating officer, said, "We are aware of the hurt that has been generated in the media in recent weeks. To be clear, Hoffman Media does not condone the use of offensive, discriminatory language or behavior. With that said, we feel that Ms. Deen's apology for past indiscretions was heartfelt and genuine. Our partnership will move forward with greater sensitivity and understanding."
Deen released video-taped apologies on YouTube and appeared on the "Today" show in an interview with Matt Lauer to do the same.
Hoffman's decision comes as the list of major backers that are disassociating themselves with the Paula Deen brand continues to grow.
The New York Times reports that Random House is canceling a five-book contract. Kmart, JC Penny, Walmart and Sears, among others, have all announced they will no longer sell Paula Deen-branded products. And the Food Network has opted not to renew Ms. Deen's contract, which expired at the end of June.
Hoffman has been working with Paula Deen since 2005. According to the bimonthly magazine's 2012 media kit, rate base is set at 400,000, with a subscription/newsstand ratio percentage at 70/30.