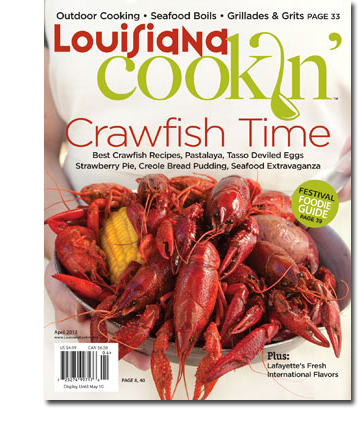 Hoffman Media, publisher of Cooking with Paula Deen, Southern Lady and other cooking and home related special-interest titles, has acquired regional cooking magazine Louisiana Cookin'.
Immediate plans include a dramatic newsstand boost to 75,000 copies, ten times its current volume. Executive vice president and chief operating officer Eric Hoffman says this will be accomplished through checkout pocket purchases throughout the state of Louisiana and cross-promoting the title with Hoffman's other brands.
Terms of the deal were not released and Hoffman declined to offer further details except to say it was a fair deal for both buyer and seller, adding that revenues are expected to triple in three years with the bottom line growing four to five times.
Despite the magazine's size relative to Hoffman's existing stable of brands and its apparent regional limitations, Hoffman says it has national reach potential. "The category is defensible, the magazine has a fairly flat competitive set and it fits our skill set well. We have a strong foothold in southern food and cooking and while it seems like a regional play we can position it as a national authority on Louisiana cooking and culture," he says.
The other Hoffman titles have much larger circulations—paid circulation for Taste of the South, Southern Lady and Cooking with Paula Deen are 100,000, 125,000 and 500,000 respectively—but Hoffman says expectations are to bring Louisiana Cookin', which currently has a paid circulation of about 25,000, in line with Taste of the South or Southern Lady.
Additional assets in the deal include Lousianna Cookin's website, an e-newsletter and a Chefs to Watch event.
In February, Hoffman Media sold its Martha Pullen Company division to F+W Media and shortly after that Hoffman's private equity backers, BIA Digital Partners, exited their $6.5 million investment in the company after Hoffman redeemed BIA's ownership at a 27 percent internal rate of return.