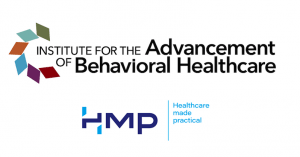 Healthcare industry publisher HMP has reached an agreement to acquire the Institute for the Advancement of Behavioral Healthcare (IABHC), including a pair of trade magazines and a suite of annual events, from Vendome Group for an undisclosed sum, the Malvern, Pa.-based company announced Monday.
HMP's third acquisition in 18 months as part of a pivot toward an events-focused strategy under CEO Jeff Hennessy, the deal includes the quarterly magazines Addiction Professional and Behavioral Healthcare Executive, as well as three national conferences—the National Rx Drug Abuse & Heroin Summit, the National Conference on Alcohol & Addition, and the National Cocaine, Meth & Stimulant Summit—and eight smaller regional summits.
"We are in the midst of an alarming public health crisis with devastating consequences," said Hennessy in a statement, "and we believe this agreement represents a real opportunity for HMP to contribute to one of the most important solutions for this crisis."
Doug Edwards—who has been with IABHC for 18 years and previously served as editor-in-chief and publisher of the two magazines before rising to IABHC director in 2016—will remain with the group as part of HMP, as will eight other members of the IABHC team.
On top last year's acquisitions of the monthly EMS World and the affiliated EMS World Expo, from SouthComm, and medical events organizer Imedex, private equity-backed HMP says its portfolio now comprises some 275 events ranging from regional to international, across ten therapeutic areas.
New York-based media M&A firm JEGI represented Vendome Group in the sale.
M&A Activity Slows
Speaking of JEGI, the firm released its biannual M&A overview, revealing an 8 percent year-over-year decrease in b2b media deal volume in the first half of 2018, but a seven-fold increase in deal value—a figure overwhelmingly driven by Thomson Reuter's estimated $20 billion divestiture of its financial and risk unit to Blackstone. The other major transaction tracked by JEGI was Hearst's $14 billion acquisition of the remaining 20 percent stake in credit rating firm Fitch Ratings.
Activity also slowed on the consumer media side, down 31 percent in volume and 62 percent in deal value compared with the first half of last year. In typically theatrical JEGI parlance, the firm predicts "tectonic change in the digital media food chain" following the approvals of the AT&T/Time Warner and Comcast/Disney mergers, warning that "the concentration of content, distribution, and advertiser/subscriber relationships resulting from these deals is formidable," and that the Verizon/AOL/Yahoo! merger looks "timid by comparison."