Hitting the Ground Running

A Q&A with Michael Sullivan, the new CEO at Source Interlink.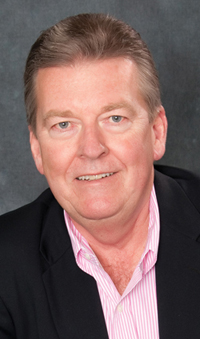 Source Interlink, the distributor that added publishing to its corporate platform with the purchase of Primedia's Enthusiast Group in 2007, has had a rough 18 months. Former CEO and current chairman Greg Mays led the company through a near implosion of the newsstand supply chain and lawsuits against about a dozen publishers and distributors. Only months later, Source succumbed to its debt load and filed a plan of reorganization under Chapter 11 in the U.S. bankruptcy court. Under the reorganization, Source eliminated $1 billion in debt, received a $100 million capital infusion and went private. After this and some organizational restructuring, Mays turned over the CEO position to Michael Sullivan, who started with Source on April 12 after an 11-year run as CEO of Comag, the national distributor jointly owned by Hearst and Condé Nast.
Sullivan's appointment fueled speculation that the company was headed for a breakup and the publishing group, consisting of 75 titles in the automotive and action sports categories, would be left unattended while Sullivan leveraged his background with the distribution group.
We caught up with Sullivan after he returned from a trip to the West Coast editorial offices. He addressed this speculation and also talked about what needs to change in the magazine industry's fragile distribution ecosystem.
Your background is decidedly on the distribution side of the publishing business, but Source has a significant magazine publishing operation. Can you describe your operational involvement across the divisions?
People glaze over that I was at TV Guide from 1989-1996 during the Murdoch era. Also, when I was with Hearst and Condé Nast over the last 11 years we launched a number of the biggest titles in the business. I've been intimately involved in the launch of some of the major products out there.
What was your role in the launches?
From the CMG perspective, we'd have a couple of members from CMG at the launch meetings. When you're rolling out a magazine like that it doesn't happen overnight. It's a very integrated sequence of events that take place and they obviously have to be on queue. We would be responsible for everything on the retail side. The newsstand is really the first time the consumer is going to see the product.
How do you plan to leverage your leadership across Source's distribution and publishing groups?
We've got two major components. We have the publishing assets and the distribution side, which includes the music and movies and the Source distribution component. We've got a changing marketplace out there. Source is the second largest distributor with 33 percent market share in the U.S. We are intricately involved with the retailers across the country. I've always been a believer that the newsstand is the pulse of our business; the consumer votes with every issue. There have been obvious changes in the marketplace with the advancement of the digital platform—360-degree integrated marketing and how you take print and bring it across digital and tie it into events. And I think that's something they do pretty well here.
What are some specific strategies going forward for the publishing group?
We are putting our game plan together and looking at any indication of rationalization we might want to do with the portfolio. Those are some of the issues we'll be looking at in the next couple of months. The management team in place has done a heck of a job in the last year since they came out of the bankruptcy. They stripped $50 million in costs out of here. The platforms are properly aligned, we just need to further develop the strategic business plan to get it to the next level.
Over the last year, there was a big initiative under way to consolidate multiple buildings out on the West Coast where we have many of our publishing assets. We had dozens of buildings consolidated to three. It's a lot better than what it was in the past. We're saving millions of dollars, and now have much newer, more modern facilities.
Greg Mays led the company through some significant changes, including the elimination of $1 billion in debt through a Chapter 11 reorganization. While the company might be in a less pressurized capital position, business is still very tough. There's been ongoing speculation that the company is headed toward a breakup or sell-off, and your appointment as CEO fueled that chatter. Were you brought on to manage a divestment process?
I find that so interesting. I've never been a breakup guy in the past. When I joined Hearst in 2000 we formed CMG. That certainly wasn't a breakup. We developed a strategic plan that took the next ten years.
Will we look at assets that don't make good business sense and those that do? That's all in the business model. Source Interlink was a rollup of disparate pieces. It was all connected in some way to retail. What eventually got them in trouble was the purchase of Primedia for such a steep price. The debt load was outrageous. Getting rid of that debt load and recapitalizing the company I can assure you has put us on very good footing. We just finished our first quarter and we're right on plan. We do see, like most people in our business, a slight uptick. We'll see what happens as the year moves on, but we're looking for a turnaround.
I'm not sure where this rumor has come from. I would not have left Comag to come here to be part of a break-up. If you look at the history of Greg Mays in the last 18 months, if anyone was going to break up the company it would have been Greg. That's what his history has been. He left a very solid base for me to move forward on with a very good management team.
Would you make more acquisitions?
 
Whatever makes good business sense down the road.
Give me a sense of how you will continue to right the ship in the near term. What needs to happen next?
I think the ship has already been righted. I think it's me taking it to the next horizon; honing and fine-tuning the business plan to get us to where we need to be. There's been a lot of work done in the past on the digital component. The interaction between the digital and print teams is tremendous.
Before the relocation of the facilities on the West Coast, publishing assets were in different office buildings. It was a siloed situation. Bringing everybody together has allowed a lot of cross-pollination among teams, especially among print and digital, which is critical to our success moving forward.
Can you talk about the efficiencies Source has achieved with its distribution group over the last year or so, and what still needs to be done?
One of the things I've often talked about is we need to become a solution provider to the retailers. I've screamed it from the mountain tops. We're a DSD category, [the retailer's] people don't touch our product. We're making sure the right product is at the right place at the right time. I know that sounds like an age-old statement, but it's true.
Magazines and books are under pressure as a category. I don't think print media is going away overnight, but we need to be a solution provider for retail, give them what they need. The mainline area doesn't look like the greeting card rack, for example. The lighting and the signage aren't as pleasing as the greeting card side.
It gets down to simply being best of class. I think we have to come up with new and innovative ways in presenting the product in the market place. We're sometimes constricted on what the retailer allows, but I don't think there's enough creative thinking about what goes into the retailers.
I look at the publisher as the manufacturer, it's more up to the national distributor and wholesalers out there. We're working with the publishers to ensure we're putting the right product out there. We just need to do a better job talking to retailers.
Source went through the pain a couple years ago closing distribution centers. We had nine distribution centers and collapsed them down to three. We did that ahead of the curve, which allowed us to become much more efficient in the marketplace.
One of the things that Greg put into place is when we look at the business deals they need to make sense. There has to be a return on investment on any deal we do. In prior years, wholesalers were looking at growing their share of market and weren't effectively looking at what the return was going to be.
Can you articulate some specific examples of what needs to change in the supply chain and how you and Source Interlink are positioned to contribute to that?
I think one of the things that comes into play is category management. We have to make sure we have the right product in the right place. We're not going to have all of our automotive titles in a drug store, we'd rather have them in a book store.
Generally speaking, most publishers—not all of them—want to be everywhere. That's why the efficiency is at such low numbers. But with the technology we have available to us today we have a much better way of looking at where the product sells.
Data is there, you can go to your wholesaler or distributor for that data. National distributors have access to that data through their wholesalers, it's all how quickly they can get it. Our publishing team can go anywhere to get the information they need.
Meet the Author
---