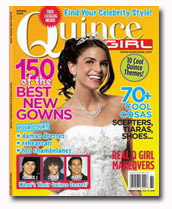 Advertising in Hispanic magazines in February totaled $21.1 million, up by 22.3 percent from the previous year on a "same-titles" basis, according to Media Economics Group's HispanicMagazineMonitor. Ad pages were also up by 7.9 percent for the month of February.
Magazines that posted year-over-year ad page gains in February included Quince Girl (+17.66 ad pages), Ser Padres (+14.84 ad pages), TV y Novelas (+13.33 ad pages), Vanidades (+11.44 ad pages), Mira! (+7.85 ad pages), TV Notas (+7.14 ad pages) and Latina (+6.84 ad pages).
Magazines with ad page declines in February included Tu Ciudad Los Angeles (-14.83 ad pages), People en Español (-11.34 ad pages), AARP Segunda Juventud (-5.75 ad pages), Batanga (-3.0 ad pages), Latino Leaders (-3.0 ad pages), and ESPN Deportes – La Revista (-3.0 ad pages).
Although automotives is the top category in ad spending, it has dropped sharply by 19 percent compared to the previous year, following a 40 percent drop in January.
Categories showing year-over-year growth in February included retailers (+151.2 percent), food products (+15.4 percent), household supplies (+91.2 percent), apparel & accessories (+5.3 percent), government (+164.1 percent), skincare (face) (+87.6 percent), non-profits (+71.6 percent), and book/music/video retailers (+183.8 percent).
HispanicMagazineMonitor tracks advertising activity for more than 60 Hispanic publications distributed in the United States.