Hip Hop Weekly Doubles Retail Distribution

Newsstand sales could jump to 100,000 by second half, magazine says.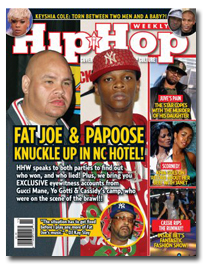 Hip Hop Weekly, the magazine launched in 2007 by the Source co-founder David Mays, has nearly doubled the number of retail outlets the magazine will be distributed to, the magazine said today.
Curtis Circulation, Hip Hop Weekly's distributor, is increasing the number of stores where it delivers the bi-weekly magazine to more than 30,000. The magazine anticipates scaling back controlled circulation in 2009 from 50,000 to 20,000 and will launch subscriptions for the first time. Newsstand sales would account for about 80,000 and could jump as high as 100,000 by the second half, associate publisher Judith Mays told FOLIO:.
"We are definitely out in CVS stores and some others for the first time starting in late January or early February," Mays said. Single copy sales were up 40 percent in 2008, she said.
According to Curtis vice president Anthony DiBisceglie, Hip Hop Weekly is one of the distributor's "fastest growing" publications. "It's remarkable," he said, "given the challenging situation with print magazines today."
Meet the Author
---