High Design at Low Cost

Guerrilla tactics for art directors.
Design budgets aren't immune from the cost-cutting going on in the magazine industry. But that doesn't mean magazines must return to a gray, drab look.
What it means is that art directors and designers have to be innovative, budget-conscious and, most importantly, plan ahead. "We can't just throw money around," says Josh Klenert, creative director at Billboard. "We don't have huge budgets. We work in advance as much as possible."
Bill Bridgeforth, former creative director at Apprise Media's Beckett Publications and principal of his own design firm, agrees. "I think cliché answers—hiring young and cheap, cutting costs on paper, using stock photography and Photoshop only end up hurting the final product," says Bridgeforth. "Getting a handle on time management is a tangible way to get things done cheaper without compromising the quality of the publication."
He says some of the "more mundane" design problems can be solved with tech savvy and ingenuity. For example, Bridgeforth was able to use some scripting capabilities within InDesign to automate the biography capsules in a magazine and media guide for the U.S. Olympic Baseball Team. "We were under a tight deadline and needed to be able to produce an insert as soon as the final roster was announced for the Beijing Games," he says. "I set it up beforehand and was able to automate most of the process without doing any typesetting by hand." This type of solution ends up affording you more time to "pick your spots" and spend time doing work on the pieces that really need it.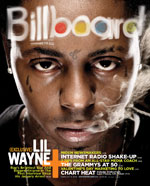 Where Stock Saves
For Billboard's reviews and "Happening Now" sections, Klenert says, the magazine can rely on press shots. And because the magazine often covers artists well before other magazines—while musicians are in the studio, for example—Klenert can get shots that haven't saturated the market. (For a recent issue, Billboard even used a stock image on a cover, albeit an arresting shot of hip-hop artist Lil' Wayne.) In some cases, Klenert says, he works with the artists' own photographers to craft their press shots, which Billboard will eventually use. Klenert isn't afraid to use an illustrator when recent press shots aren't available—a small but significant area of savings when the alternatives include expensive agency shots.
Klenert recommends developing a working relationship with a small group of photographers and/or illustrators who are apt to cut deals in exchange for frequency. "You get to know each other really well," says Klenert. "They know what you want, and that saves you time and money in the long run." It's also beneficial to give photographers and illustrators as much time in advance so they don't have as many expenses—savings that will eventually come back to the magazine.
Tricks of the Trade
Another trick to saving on illustrations, Klenert says, is to pick something in the illustrator's existing collection which will require little or no tweaking. "You'll get an original illustration at a stock price."
Some cost-saving tactics Klenert uses are specific to the entertainment world, but can be applied elsewhere. "Certain artists have stylists that would be way out of our league," Klenert says. "So when they come along to a shoot, the stylists are usually covered by [the artist] personally." But Billboard will sometimes credit the location of the shoot in exchange for use of the space, generating more money saved.
Ingenuity—and cost-savings—in design can come from places you might not expect.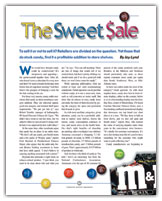 "I've been laying stuff on my flatbed scanner for years," says Jamie Stark, principal, of Stark Designs. "Not just flat art, but things like coins, matches, leaves, keys, sugar packets—anything that is somewhat flat. It's a great way to produce backgrounds.
"I design a trade publication with no art budget so I do a lot of stuff to get art free or cheap," Stark adds. "I designed an article about candy sales and laid Lifesavers, sour balls and M&Ms on the scanner."
Meet the Author
---