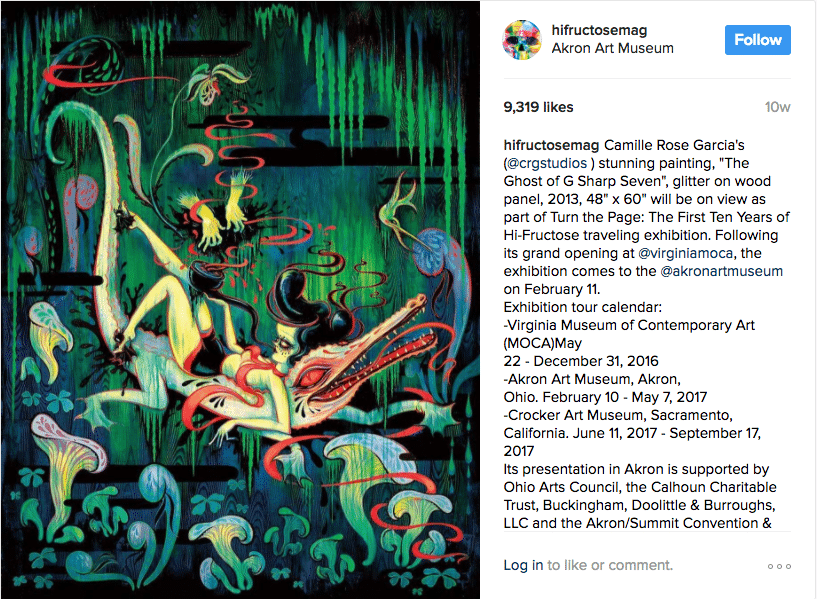 Magazine: Hi-Fructose // Instagram: @hifructosemag // Art Credit: Camille Rose Garcia
Painting: "The Ghost of G Sharp Seven", glitter on wood panel, 2013, 48" x 60"
Number of likes: 9,322 // Number of comments: 49 // Number of followers: 772,000
---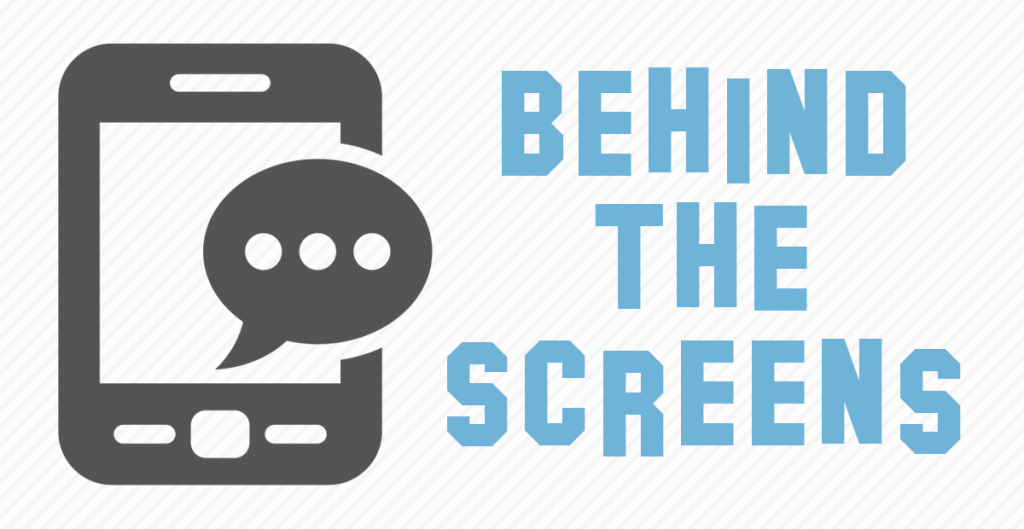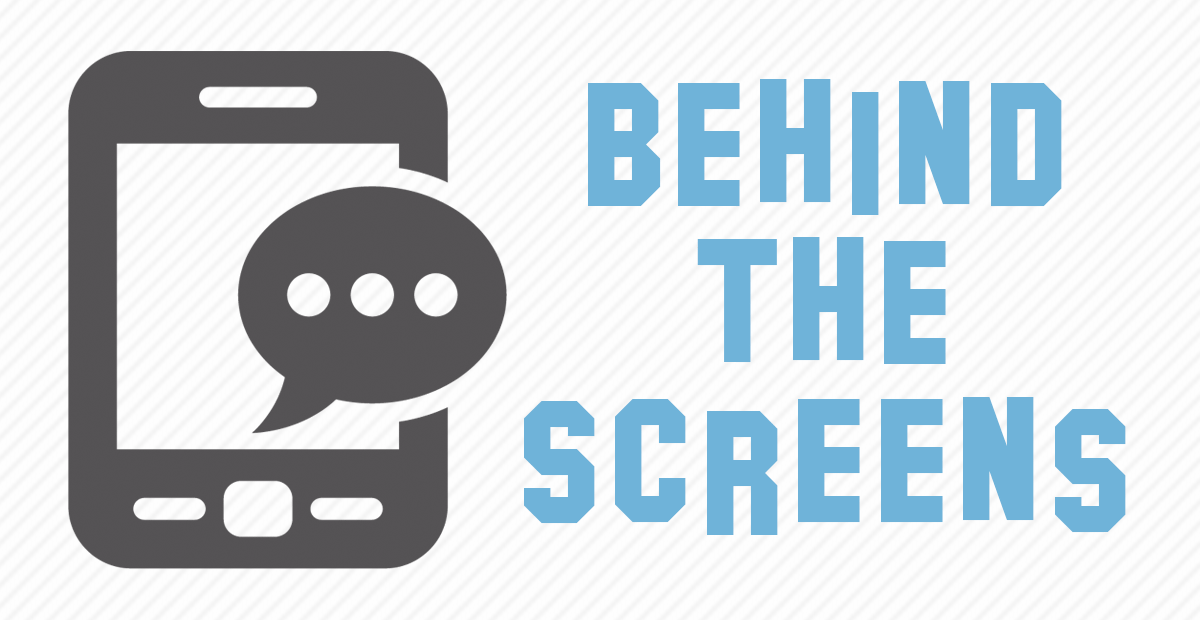 Pro Tip: Use your best content when promoting events to remind audiences why they love your brand and its aesthetic sensibilities.
It is probably no surprise that Hi-Fructose, the independent quarterly founded in 2005, has an excess of striking images to use on social media. The contemporary art magazine's Instagram is full of thought-provoking museum pieces — paintings, sculptures, and more from the edgiest folks on the scene.
So what better way to market its ongoing touring exhibit than with some of that impressive art?
"Camille is a popular artist whose work has been shown in our pages. Many of her fans are excited to see her work in person for the first time at the Turn the Page/Hi-Fructose exhibition," Daniel "Attaboy" Seifert, co-founder of the magazine, tells Folio: in an email.
Based in Richmond, Calif., Hi-Fructose's editorial mission is to expose readers to new artists and events. Instagram allows the team to bring in an audience which might not be drawn to purchase a thick-covered periodical from the local indie bookstore. Instead, these Instagram posts work the algorithm, reaching viewers far and wide with irresistible and highly evocative art. The same can be said for the magazine's events — the event marketing will reach a wider audience if it's piggy-backing on a gorgeous image.
In addition to Instagram, Hi-Fructose promoted the art tour on Facebook, Tumblr, and the "creator's network," Ello. However, Seifert says, "Algorithms on Facebook have made most things posted there unpredictable of late. We take a big picture look at what we're doing and aren't dependent on just one platform."
With 9,322 likes, "The Ghost of G Sharp Seven" hits the top of the 4,000 to 10,000 range which the magazine's Instagram posts normally garner. But perhaps more importantly, this post signals to the audience that the content which they love so dearly can be experienced in person. It draws them in and then gives them something to act on.
The touring exhibition, "Turn the page: The first 10 years of Hi-Fructose" was curated by the Virginia MOCA and just opened at the Akron Museum of Art. It will move onto the Crocker Art Museum in Sacramento on June 11.