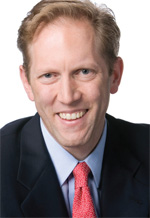 A publishing CEO's primary challenge in 2011 is the same as it ever was: To continue to produce content that people really want to read (or watch, or listen to, or all of the above).
At Business Insider, we're going to continue to invest heavily in our content and technology. We think the online medium has enabled a new form of storytelling, one in which journalists, technology and readers all play a critical role, and we think the industry still has a long way to go in developing that.
Specifically, we're going to hire more journalists, build new capabilities on the site and develop more ways for our community to contribute. We're also going to expand into new industry verticals (within the business category) and geographies.
The emergence of mobile and e-readers are a big opportunity, but there's no free lunch. Building a good mobile product takes dedicated resources—resources that might otherwise be invested in the site itself. That said, it's great to have direct relationships with our readers, and we're grateful that folks like our site enough to download our apps.  Over time, we think we'll be able to use these relationships to deliver an even better experience for our readers.
In terms of the overall transition of the traditional publishing industry, one Web site that deserves huge praise is the New York Times. The company itself still faces challenges—namely in transitioning from the fat-and-happy profit margins of the print business to the lean and hyper-competitive online business—but the NYT has created an awesome Web site. And it's a real business, too. Even if they were forced to shut down the paper tomorrow, they'd have a big, growing online company, which is a lot more than many traditional publications can say.
One thing that never ceases to amaze me is the sense of entitlement at some traditional publications as their businesses come under pressure. We live in a dynamic economy, in which companies are born and die every day and it's this constant process of renewal that has made our country the richest and most competitive in the world. But to hear the whines and umbrage coming from some folks in Big Media, you would think that "the right to mint money in perpetuity" was somehow guaranteed.
Desiree Rogers, CEO, Johnson Publishing
Charles H. Townsend, CEO, Condé Nast
Don Pazour, CEO, Access Intelligence
Brian Rowland, president, Rowland Publishing

Greg Loewen, president, Emmis Publishing

Peter Johnson, CEO, Mining Media International

Ed Gillette, president and CEO, Scranton Gillette Communications
Bill Holiber, CEO, U.S. News & World Report and New York Daily News