Help Ziff Davis Enterprise Pick a New Name

Weitzner says it's time.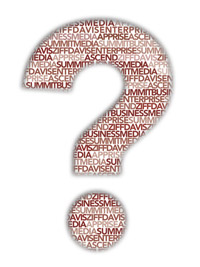 Last week while researching a story on how confusingly similar b-to-b company names are (Ascend, Aspire, Summit Media, Summit Business Media et al) Steve Weitzner, the president of Ziff Davis Enterprise, told me that "about the third time I had to explain to a customer that we aren't that Ziff Davis, we're the other Ziff Davis, I realized we needed a name change."
Weitzner says the company is working on a name change but is in no rush. "We only want to change it once."
So, in the true spirit of b-to-b service journalism, I thought it'd be nice if we all help Ziff Davis Enterprise brainstorm new names. I'd do it myself, but I'm not sure Not That Ziff Davis (NTZD Inc.) is what they're going for.
Leave your idea for Ziff Davis Enterprise's new name in the comments section below, and we'll add 'em to the shortlist.
And while you're at it, let's come up with a new name for Summit Media too.
Who knows? Maybe they'll actually use 'em …
Meet the Author
---