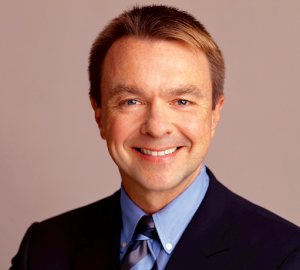 Longtime Hearst exec Michael Clinton is retiring after 21 years with the company and a total of 41 years in the magazine publishing industry.
Clinton has served as the president of marketing and publishing director of Hearst Magazines for the past nine years, and currently serves on the company's board of directors. Effective July 1, he will be stepping down from his day-to-day duties, but will move into a consulting role as the senior media advisor to the CEO.
According to an internal memo from Hearst CEO and president Steve Swartz and president of Hearst Magazines Troy Young, over the next few months, Clinton will work with the leadership team to help select his successor or successors.  
Clinton joined Hearst in 1997 as its SVP, chief marketing officer, and shortly after, added on the title of group publisher for five titles, including Esquire and House Beautiful, in 1998.
"In his 21 years at Hearst, Michael's tireless efforts helped make our magazine company the strongest in the industry, playing a key role in the launch of such titles as O, The Oprah Magazine, Food Network Magazine, HGTV Magazine and The Pioneer Woman Magazine, while also helping build our peerless digital business," read the memo.
During his tenure, Clinton was also a driving force behind establishing the annual Tower Awards for Hearst's business side, which gives honors to the company's top performing titles.
He joined the company from Condé Nast, where he was the EVP and oversaw sales and marketing for the company's entire portfolio of brands. Prior to that, he held the role of SVP of group sales and marketing and spent a decade at GQ magazine, including serving as publisher for six years. Clinton began his career at Fairchild Publications, where he held both editorial and ad management positions.
As for his next steps, Clinton will be working on his master's degree from Columbia University with a focus on social-purpose philanthropy, as well as continuing to work on his tenth book, "Tales from the Trails" that details stories from his experiences running marathons across every content. In line with his philanthropic interests, all of the proceeds from his published books, which are inspired by his other hobbies of aviation and photography, have gone to charity. 
Clinton's retirement follows the series of leadership changes that took place at Hearst over the past year, including Hearst Magazines president David Carey stepping down after eight years at the helm, followed by the appointment of Troy Young as his successor, and then the subsequent departure of chief content officer Joanna Coles and the hire of Kate Lewis to fill the vacancy.