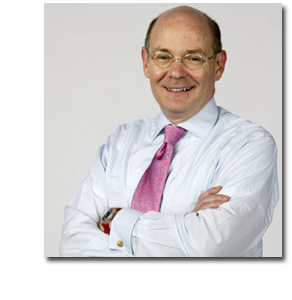 John P. Loughlin, EVP and GM of Hearst Magazines, kicked off DMA's Circulation Marketing Day at the Time Inc. Conference Center in New York City as keynote speaker.
Loughlin [pictured] called attention to four drivers vital for magazine companies to focus on: traditional direct marketing techniques; tablets and other technology; databases and data mining; and e-commerce. He also closed the debate on "print vs. digital," and for magazine publishing, "The only way it works is to embrace the possibility of 'and'." The "and" signaling a digital and print co-existence, as opposed to the digital issue only vs. print issue only.
According to Loughlin, the days of consumer magazines relying on advertising pages as 70-80 percent of their revenue is over, and magazines "must deepen relationships with consumers…and get them to spend more dollars" across both print and digital, as opposed to choosing print or digital editions. In order to survive, magazine companies will have to sell products to consumers, relying on advertisers less and innovation and creation more.
As tablets and other technologies spread (Forrester projects that by 2016, 82 million Americans will be using tablet computers), Loughlin recognizes this as a second chance to give consumers fair pricing for magazine products. He shared that the "iPad will reach an audience of 50 million within 16 months."
He also mentioned there has been "dialogue" with Apple concerning subscription apps.
Loughlin shared the success Hearst Magazines experienced this year as a result of changing strategy, aligning Hearst practices with best practices and focusing on customer service. Hearst adapted VMI (vendor management inventory) into their newsstand business this year, reducing 20 million units from newsstand distribution and becoming the leader in 7 core markets.
The correct use of consumer data to better serve consumers (from content creation to subscription renewal), as well as the creation of "an organizational structure for a more seamless link between print and digital" were also mentioned as areas for magazine areas to focus on.
Loughlin said, "For those who can crack the code, it will mean the reinvention of the magazine business."