Hearst Ups Stake in Ratings Agency

Publisher's $426 million increases ownership in Fitch to 40 percent.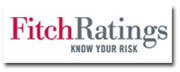 Hearst Corp. has acquired an additional 20 percent stake in global credit ratings agency the Fitch Group from French financial services and data group Fimalac for approximately $426.2 million.
The investment ups Hearst's ownership in Fitch to 40 percent. Hearst acquired its initial investment in the agency in March 2006.
A Hearst spokesperson did not immediately return a request for comment.
The Fitch Group includes Fitch Ratings and Algorithmics. Through the first nine months of fiscal 2009, Fitch reported roughly
$589.2 million in revenue, down 7.7 percent from the same period last
year.
Earlier this summer, Hearst's Interactive Media division said it agreed to sell its stake in E Ink, the electronic paper display firm that developed the technology for Amazon's Kindle and the Sony Reader. Hearst is said to be developing a wireless e-reader device—similar to the Kindle—featuring a large-format screen that's conducive to reading magazines.
"Hearst has invested in a separate company that is creating an entire e-reading ecosystem for consumers, featuring a broad range of content from multiple publishers," a Hearst spokesperson said at the time.
The transaction is subject to the approval of Hearst's board of directors, the publisher said. The deal is expected to close sometime this fall.
Meet the Author
---