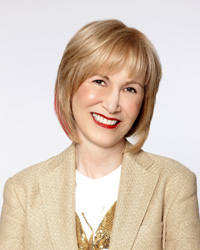 Hearst Magazines named Valerie Salembier [pictured] as senior vice president, publisher and chief revenue officer of Town & Country. She will report to Hearst Magazines president, marketing and publishing director Michael A. Clinton and replaces Jim Taylor, who is relocating to Massachusetts.
Salembier most recently served as senior vice president and publisher of Harper's Bazaar, where she will be replaced by Carol A. Smith, former senior vice president and chief brand officer of Elle. Both appointments are effective June 1.
In 2011, Salembier was named to the min Sales Executive of the Year Hall of Fame. She also served as vice president and publisher of Esquire from 1996 to 2003, where she was credited with a significant bottom-line turnaround.
Ad pages for Town & Country slipped 1.3 percent to 209.96 while Harper's Bazaar was down 11.3 percent to 370.39 in the first quarter of 2011, according to Publisher's Information Bureau.