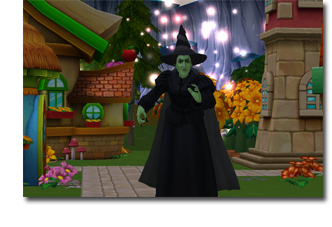 Hearst Corporation has officially entered the game space with a minority stake in mobile and social game developer Spooky Cool Labs.
Terms of the deal were not disclosed.
"We're trying to push the boundaries a little more on creating 360-degree businesses around [intellectual property]," says Neeraj Khemlani, vice president and special assistant to the CEO for Hearst digital media. "Gaming isn't anything new, but part of our thinking is that at the heart of any creative expression is great IP."
Hearst, owner of A+E Networks television media, has already established itself in the social game arena, most notably with its Facebook enterprise Pawn Stars: The Game. Based off the eponymous popular reality television show, over 200 million users played the game in its first year.
A separate company, Fifth Column Games, was the developer behind that effort.
Khemlani believes his company has a chance to leverage a considerable portion of its IP in much the same way as it did with Pawn Stars.  Contemporary media from Hearst's television and magazine properties, along with a "treasure chest" of vintage brands like Popeye, Betty Boop and Dennis the Menace held by the company's King Features arm, could all be used similarly.
Given the characters at the disposal of King Features, and the nostalgic lilt of Spooky Cool Labs' recent launch, The Wizard of Oz, the partnership makes sense.
"We can reimagine entertainment experiences around iconic characters that have already traveled the path of media evolution from print comics, to TV shows, to movies," Khemlani says. "This is just the next step."
But despite the classic-nature of their title, and the experience of the game developers—Joe Kaminkow and Larry DeMar—behind it, Spooky Cool Labs is a only two years old. Oz, released in October, was the company's first game.
"You need creators who are going to push boundaries," Khemlani says. "Yes they're a startup, but that's usually where innovation comes from."