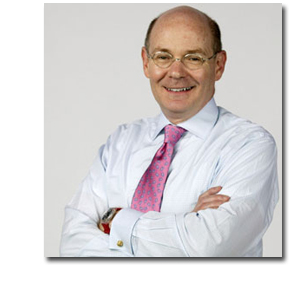 "The new battle is for SOM – share of mind," John Loughlin, EVP/GM of Hearst Magazines, told attendees at the min day Digital Summit in New York City yesterday. "It's how we continue to attract consumers and engage them in ways to make our products relevant, shareable and valuable. Liquid or elasticity of content means our brands have the distinct advantage of 'when they want us'."
Hearst Magazines, home of titles like Cosmopolitan and Esquire, marketing services and dozens of websites, continues to convert traditional business models to meet the ever evolving needs of digital. This includes the web, tablets and more.
"In the macro environment, there are three tsunamis that are creating an overarching backdrop," says Loughlin. "Connectivity, mobile computing and digital enabled social interaction."
Loughlin cites that one third of the world population is online, and "our legal and regulatory systems are still playing catch-up." He equates this movement to the discovery of electricity in the 19th century: always on and "instantaneous in effect".
In the realm of mobile computing, "today's tablets represent mobile 3.0". Loughlin references that in two years the tablet may very well overreach desktop computer use. Of the device, he says, "We have a second chance, nothing less than a second chance, to develop a fair value for our content. Tablets may be the key to escape self-inflicted tyranny of seven and ten dollar subscriptions."
Hearst announced 300,000 paid digital subscriptions in late September, and Loughlin says the publisher will hit a million paid e-editions a month sometime next year.
Digital enabled social interaction equates to not just the number of Facebook users, "or the estimated 30 billion pieces of content they shared last month", but the influence participants have on each other. Loughlin cites Facebook as the second largest search engine on the web, after Google.
An immediate result of the digital conversion is the amount of data created. Loughlin repeats Google CEO Eric Schmidt's statement at the 2010 Techonomy conference, "Every two days now we create as much information as we did from the dawn of civilization up until 2003."
To put this number in perspective, Loughlin notes that 75 billion iPads would be needed to house all digital data created in 2010. "Ultimately, those who sift and sort this data will be successful. The trick is finding gold in data, refining it and making it measurable." This new wealth of data requires "aggressive but disciplined experimentation".
"We now have the ability to view customer activity in increasingly interactive ways. In turn, creating customized marketing approaches to transform consumer marketing results," says Loughlin. "Take the legacy of traditional marketing, tweak it, amp it and apply it in the digital sphere."
Loughlin explored Hearst's digital content approach (charge for content, price products separately), and said a large part of the publisher's solution is "knowing what we want to accomplish."
"It's about connecting with the audience, being able to know where they are, but also anticipate where they're going next. It's not about targeting advertisers; it's about behavioral targeting, audiences and affinities," says Loughlin.