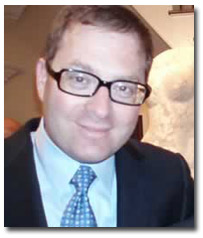 A cable TV-style pricing model for content on tablets will help push Hearst's digital revenue toward a 50/50 ratio between advertising and consumer payments, Hearst Magazines president David Carey said today at the paidContent Advertising Conference.
"Tablets allow us to get into a continuous service monthly bill," paidContent quotes Carey as saying. "We're selling a lot at $1.99 a month–$24 a year-which is often more than we get in print. We don't have to get in to this funny process after a year where we ask readers, 'Are you sure you want to continue with us?"
Carey has advocated tiered pricing with tablets since the beginning of the year, citing potential for a magazine like Popular Mechanics to offer a standard $1.99/monthly subscription but also an enhanced $3.99/monthly subscription that could include special information like workplans.
"For the first time we get a chance to do price segmentation in a more intelligent way," Carey said at the Bloomberg Media Summit in March. "You see the way the cable companies do it–you get five different packages, from and all of a sudden you're spending $200 a month before you know it. When presented with a tablet environment with a couple different options, some will opt for the full service, almost like your American Express Platinum card, and some people will take the Green card, and that'll be great for us."
Carey also said at the paidContent conference that 40 percent of single-copy sales occur after the physical magazine has gone off the newsstand (a nice counter to the fact that some publishers still struggle with print editions being available on newsstands before the iPad editions are ready).