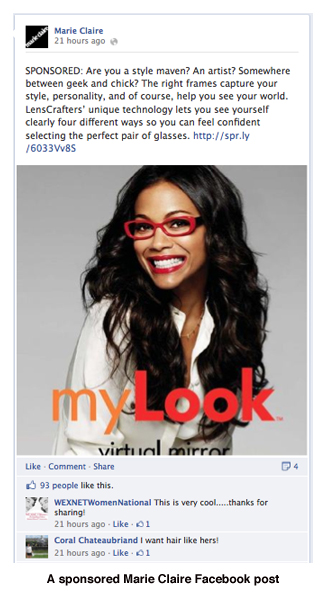 Print may still be the breadwinner for most publishers, but multiplatform integration is now what's behind any meaningful growth in ad revenue. Bringing a brand's content and messaging across the entire media spectrum is where the fight for marketing dollars will be won. At Hearst Magazines, that concept has helped propel revenue in the first quarter above same-period 2011 levels.
 "The whole idea of integration is driving business," says Michael Clinton, president of marketing and publishing director of Hearst Magazines. "Ten years ago, Cosmo's audience was about 17 million and change—that was it. Ten years later, the magazine audience is around 18 million but there is another 10 million that live in the Cosmo universe. These are women who go to Cosmo.com, that follow Cosmo on social media or they follow Cosmo on Sirius Radio. The expansion of the audience, because of the other platforms, allows us to work with advertisers in an integrated way through print, digital, tablets and social media—it lifts all boats."
While the company's revenue continues to be derived predominantly from print,
and, Clinton adds, "Will be that way for as far as the eye can see," the company has been acquiring revenue sources from its other platforms by introducing cross platform, integrated programs to advertisers.
When doing year-over-year comparisons, Hearst is running up about 7 percent in ad pages. Seventeen magazine will be up 50 percent in the first quarter; Food Network magazine will be up 35 percent for the same period and Harper's Bazaar will be up 20 percent as well. The company now has 800,000 monthly digital subscriptions in the United States, of which 80 percent are new customers, as initially reported by FOLIO:.
Besides the company's brands and content, Clinton says that Hearst's success in advertising and sales is driven by the new focus on audiences.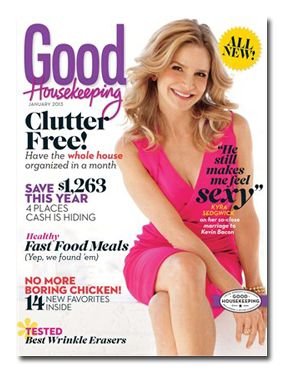 "Magazines are living, breathing organisms," he says. "Good Housekeeping is a long standing magazine and we went out into the marketplace to talk the consumer, the reader and the target potential consumer over 18 months. We spent a lot of time getting insights into what she wanted, what she liked and what she didn't like. That led to the editorial relaunch of Good Housekeeping. What has been the pivotal point or the pearl in all of this is it's our job to channel what the consumer is looking for. When we do that in the right way through one-on-ones, focus groups and research, we provide enormous credibility."
Treating magazine brands and content as audience driven, specific marketplaces that capture the desire of readers is how Hearst will compete not only with rival brands, but for coveted advertising dollars. Clinton points to HGTV magazine—it's only published six issues and has 725,000 print subscribers, 28,000 digital subscriptions and sells about 300,000 copies a month on newsstands, bringing its paid circulation to 1 million.
"It's because HGTV magazine captures the consumer sensibility right now—it's answering a consumer's interest and need," he says. "If the consumer looks at magazines as a different kind of experience than she does when she's online or tweeting, that's a good story. The advertising world acknowledges that and is seeing that in an amplified way and that leads us to being optimistic about 2013."