Hearst Rolls Out a New Delish.com

It's the 16th site to be redesigned using the company's universal publishing platform in the last year.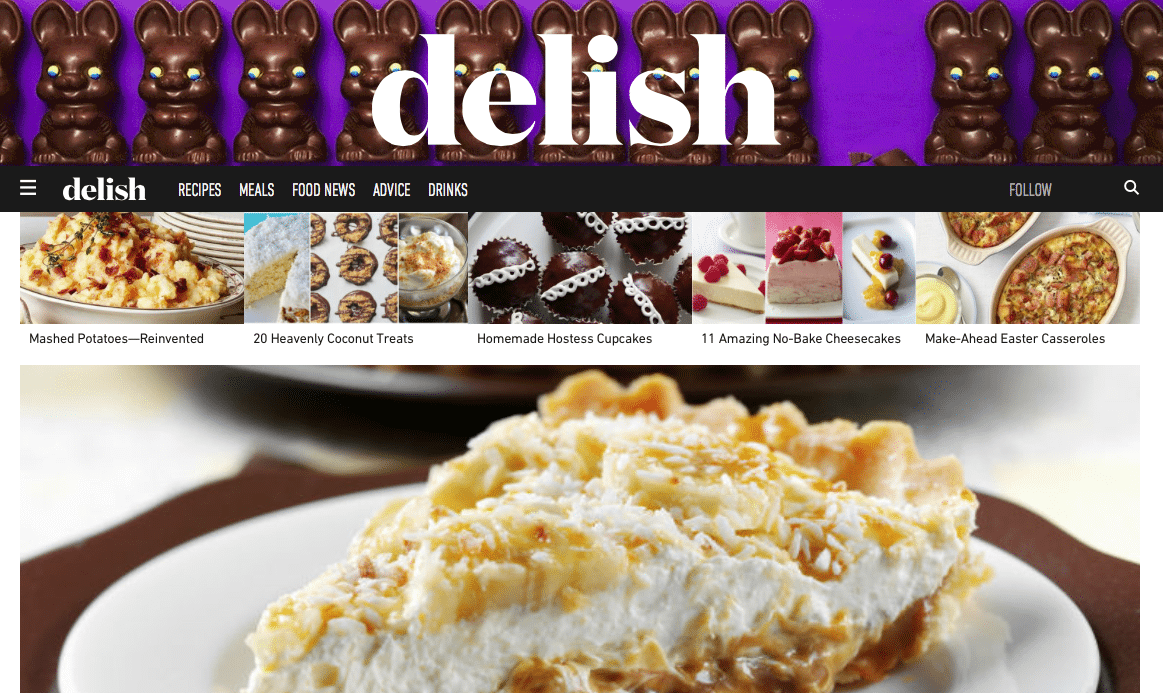 The food, recipe and entertaining site, Delish.com, relaunched on March 31 with a responsive design and fresh editorial point-of-view under new site director, Joanna Saltz, who joined the team from Food Network Magazine. The brand stakes its claim as a site for recipes that aren't too fancy or complicated and according to Saltz, "this is a site for cooks, not chefs."
Several of the new features include a cleaner looking site with easier navigation, no matter the users' device. Content is crafted by a team of food writers who share what they're eating, making and testing in the Delish test kitchen. Content is then categorized into five buckets: recipes, meals, food news, advice and drinks. Original photography and instructional videos accompany the content, with other food and entertaining trends curated from various Hearst publications such as Good Housekeeping.
Judging by user commentary, though, there was some initial backlash. In the "What Do You Think?" section, one user commented, "the least you could have done is forewarned us faithful users." Lack of data migration was a huge user pain point because it caused the users' saved recipes to vanish after the relaunch. The new site does not incorporate an option to print recipes either, but Saltz responded to a negative user comment on this topic, saying she agreed and "hopefully we'll roll that back out soon."
Delish is now the 16th Hearst Magazines Digital Media site to relaunch on Hearst's universal publishing platform in less than a year. The first step of this division wide-rollout began in July of 2014, with the relaunch of Cosmopolitan.com. Cosmo played an "important role in providing feedback to evolve the system across Hearst. Now, we're seeing that platform get rolled out globally," Amy Odell, Cosmopolitan.com editor, told Folio:. It is unclear which brand is up next for a Hearst redesign.
Meet the Author
---