The Hearst Corporation is teaming with AwesomenessTV to co-launch a new freestanding YouTube channel as part of a joint venture meant to target teen girls through a multichannel network.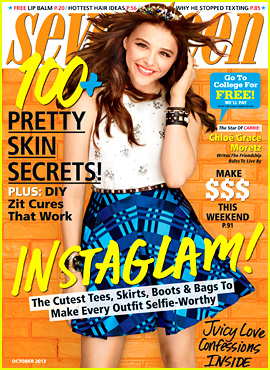 While terms of the deal were not disclosed, Hearst did announce that its Seventeen magazine brand will be the face of the new video channel. Content will be powered by programming from AwesomenessTV, a DreamWorks Animation subsidiary company.
"This is a generation that not only consumes an amazing amount of content, but produces it as well," says Brian Robbins, AwesomenessTV founder and CEO, in a release.
AwesomenessTV, a video destination for teens, has a network of 81,000 teen and tween-oriented YouTube channels with a reach of 26 million subscribers and 1.93 billion total views.
Hearst Magazines President David Carey noted the partnership between the video-based company and Seventeen magazine spoke "to the growing importance of digital video content," when making the announcement.
"Our strategy has always been to talk to girls on every platform: print, mobile web and social," contends Jayne Jamison, Seventeen VP and publisher, in a statement. "This [partnership] is an opportunity for Seventeen and our marketing partners to amplify our ongoing conversation."
Seventeen magazine's current YouTube channel has garnered more than 86 million views since its 2006 launch. The new channel is set to feature original shows, videos and tutorials across a myriad of topics including fashion, beauty, entertainment and relationships, among others.