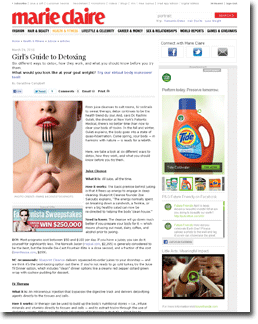 After a successful initial partnership with Pictela with the OPA Push Down advertising unit, Hearst has decided to give Pictela's Interactive Advertising Bureau (IAB) Portrait technology a try.
Last year, Hearst began using the Push Down unit, an ad that expands in the leaderboard when clicked on; displaying video, text and photo galleries that include a social sharing capability.
Pictela, an AOL-owned company, focuses on premium formats for advertising created to drive levels of engagement with consumers. Pictela partnered with IAB to create the IAB Portrait advertising unit, which measures 300 x 1,050 pixels. In addition to the larger "premium" format, the IAB Portrait allows users to decide which brand unit in the ad container they'd like to engage with; these units include photo galleries, video and additional branded content.
Social functionality and the ability to share across multiple platforms (including blogs) are built into the IAB Portrait unit as well.
Positioned at the article level, the IAB Portrait launch on the Redbook, Marie Claire and other Web sites with Procter & Gamble focuses on P & G's "Future Friendly" program. Brands such as Tide, Duracell and Pampers are included in the "Future Friendly" endeavor.
Hearst is the first third party publisher to utilize the ad unit within Hearst content.
Kristine Welker, chief revenue officer at Hearst, explains that because branded content lies on the surface of the advertising container, consumers can choose which brand they'd like to explore further directly.
She says, "It allows us to get beyond an advertising model, and allows us to get more to the brand as advertising model. This takes our premium format and allows our advertisers to get past the advertising message and bring their brand to life. They do that through their own branded content, which could be in the form of a photo gallery or a video."
Engagement time with Pictela's IAB Portrait is significantly higher than time spent with rich media banners, according to a news statement from Hearst. Reportedly, consumers spend an average of 47 seconds more with the IAB Portrait than standard banner advertising, and play 24 more second of video in the Portrait unit.