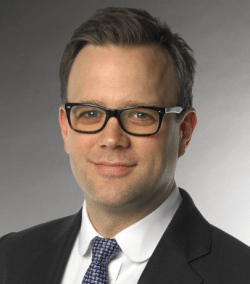 Hearst Magazines has elevated Duncan Chater (pictured) to global VP, Hearst Magazines Digital Media Global, in which capacity he'll be responsible for marketing and advertising revenues for all of Hearst Magazines' digital businesses operating outside of the U.S.
Chater, a 17-year veteran of Hearst UK's London office, had been serving as chief brand officer of the company's UK titles since August. He replaces Tracy Yaverbaun, who is leaving the company after about a year and a half in the role. He'll report to Hearst Magazines' New York-based president and marketing and publishing director, Michael Clinton.
"Duncan has extensive experience specifically in the Luxury, Fashion, Watches, and Beauty sectors, strong client relationships and a desire to keep moving the business forwards into new areas," said Clinton in a statement. "Marketers are looking for creative global solutions at scale, and with our portfolio of brands in key markets around the world, we are in a unique position to provide trusted editorial environments and reach consumers in a way that works."
---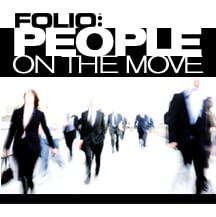 Here are the rest of this week's people on the move…
Meredith Corp. has promoted Melanie Hansche to deputy editor of Alabama-based Food & Wine, one of the titles it acquired through its merger with Time Inc. Hansche was previously editorial director of Organic Life at Rodale, prior to that company's acquisition by Hearst Magazines.
Concurrently, Food & Wine announced a series of other new editorial hires:
Karen Shimizu has been named executive editor. Like Hansche, she joins from Organic Life, where she was deputy editor.
Mary-Frances Heck has joined as senior food editor. A seasoned freelance food writer and editor, Heck brings experience from Lucky Peach and Bon Appétit, among others.
Winslow Taft, formerly art director at Mental Floss, has joined Food & Wine as creative director.
Tori Katherman, formerly senior photo editor at Prevention, has been named photo editor.
Finally, Alison Spiegel will join Food & Wine's New York office as deputy digital editor. She was previously features editor and senior writer at Tasting Table.
Teen Vogue has named Samhita Mukhopadhyay deputy editor, reporting directly to newly minted chief content officer Phillip Picardi. Mukhopadhyay was previously senior editorial director of culture and identities at Mic. Additionally, Ella Cerón has been promoted to deputy editor. Cerón first joined the brand in 2015, and most recently was serving as digital West Coast and evenings editor.
Carlos Lamadrid has joined Time Out Digital as managing director of global media sales, reporting directly to Time Out Digital CEO Christine Petersen. He arrives from marketing and advertising firm HLC partners, where he served as president.
Bonnier Corp. has officially named Sam White the next editor-in-chief of Marlin magazine. He joined the sportfishing title as senior editor in 2015, and had been serving as interim editor-in-chief since November.
Mitch Semel has joined TIME magazine's video team. His career has spanned high-profile production roles at CBS Interactive, CNN, The Huffington Post, and NBC Universal, among several others.