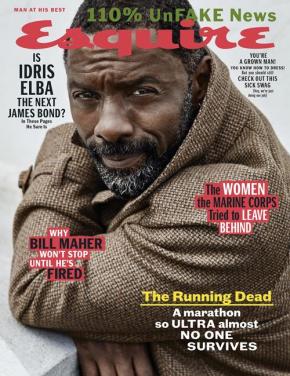 Last week, Esquire, Hearst's men's lifestyle brand, announced the launch of "Esquire Wisdom," a conversational app on Amazon Alexa.
The app, also available on Google Assistant, offers users on-demand "tips" and guidelines from the Esquire team, spanning lifestyle topics such as food, fashion, and relationships.
Sheel Shah, executive director, growth & innovation at Hearst Magazines Digital Media, tells Folio: the Esquire team chose voice-assistant technology as the platform for Esquire Wisdom in an effort to engage consumers in a medium where they are spending their time.
"One of our goals is to get our content in as many homes as possible and Amazon's progress with Alexa helps us do that, especially through its Echo, Dot, and Show products," says Shah. "We will see how much of an overlap there is in the coming months, but we also view this as an opportunity to engage new consumers."
Shah says that Esquire Wisdom features tips written by the Esquire team over the past few decades, as well as new tips written exclusively for the app. Examples of tips include "yes, you can wear sneakers with a suit – just make sure they're clean and minimal," and "never cook with wine you wouldn't want to drink."
Esquire Wisdom is currently not sponsored, but Shah tells Folio: the team is looking to explore opportunities to integrate marketing partners in the future, noting that the current goal is to gain insight for the brand moving forward.
"In addition to entertaining fans of the Esquire brand, we hope to gather insights that will help develop the Esquire Wisdom app further," Shah adds. "We can also use these insights as we think of new interactions for our other brands."
Prior to Esquire Wisdom, Good Housekeeping and Elle, two of Hearst's other brands, have expanded content to Amazon's voice-assistant technology.