Hearst to Launch Delish.com

Partners with MSN to roll out site with big traffic in mind.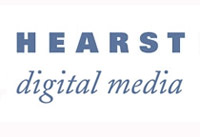 Rachael Ray may have popularized the term "delish," but it appears another magazine publisher bought the domain—and now plans to use it.
Today, Hearst announced a partnership with MSN to launch Delish.com, a destination food site, this fall.
Under the terms of the deal, Delish.com will exist as its own brand, owned and edited by Hearst's digital media division and distributed by MSN. Hearst is in charge of the design, development and editorial vision of the site; MSN will be responsible for advertising sales and primary distribution of the site's content through the MSN network, according to the companies.
MSN will also sell targeted advertising on Hearst's Countryliving.com, Goodhousekeeping.com, Redbookmag.com and Quickandsimple.com. (Last week, Hearst said it will shutter Quick and Simple's print title, but keep its Web site live.)
Hearst says that traffic to Delish.com will immediately place it among the top 10 food-related destinations online—that is, above 2.5 million unique visitors a month. Delish.com will be accessible through the MSN home page and in editorial programming across its network, including on the MSN Lifestyle Channel and other relevant channels. (A spokesperson for Hearst says Rachael Ray "is not involved at all and
the name has nothing to do with her"; Ray's reps were not immediately
available for comment.)
"Our goal is to utilize the search box and create an incredible user experience so that people become loyal to the site," says Chuck Cordray, VP and general manager of Hearst Magazines Digital.
One way Delish will differentiate itself from the pack, he says, will be its focus on the "fun and entertaining aspects of food," including a daily video feature ("Must Eat TV") and something called "Firehouse Food"—where users can "see great food prepared by hunky firemen."
Meet the Author
---