Hearst to Launch Customizable Beauty Site

Users can use 'Beauty Book' feature across publisher's network of sites.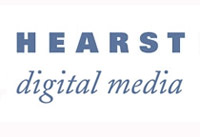 Hearst Magazines Digital Media said it plans to launch RealBeauty.com—a site dedicated to hair, makeup, skin, body and fragrance—sometime this month.
By November, the beta site will feature what Hearst calls "The Beauty Book," a personalization tool providing users with customized beauty and wellness information, product recommendations and advice. Users will be able to use the Beauty Book across Hearst's network of sites as well as social networking sites like Facebook and MySpace.
The launch marks another step by a major publisher seeking revenue away from print magazines. "As beauty is one of our biggest areas of expertise and largest advertising categories, RealBeauty.com is a natural step," Chuck Cordray, Hearst Magazines Digital Media's senior vice president and general manager, said in a statement. "While there are beauty sites out there, most of them are not connected with editorially-based features and content."
Hearst Magazines Digital Media also owns sites like Kaboodle, RealAge and eSPIN.  Last fall, Hearst launched destination food site Delish.com as part of a partnership with MSN.
Meet the Author
---