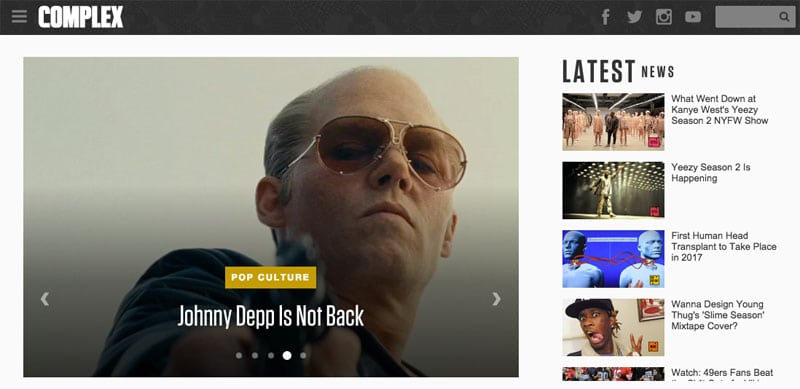 Hearst is continuing its string of bets on youth-oriented digital content and video platforms through a $21 million stake in Complex Media, a network of edgy pop culture, entertainment, tech and gaming sites.
For media companies with traditional roots, buying into the millennial market is quicker than launching into it or incrementally attracting younger demos to existing brands. Hearst has also made investments in Vice, AwesomenessTV and Buzzfeed—the latter through Hearst Ventures.
The deal is aligned with Hearst's Digital Studios group, headed by Neeraj Khemlani.
Another common thread through these investments is video and high social engagement. Complex attracts 57 million monthly uniques across its network of sites, but its video has grown to 192 million monthly views in the last two years—a 415 percent year-over-year spike, the company says.
Complex, which launched as a print magazine in 2002, says it's been profitable since 2010.