The brand footprint of Hearst's Elle magazine just got a little bigger. The publication, which already has a global circulation of 6,560,000 and 21 million readers across 44 editions, is launching in Australia as part of a partnership with Bauer Media Group and Lagardère Active.
Here, FOLIO: catches up with Duncan Edwards (pictured), president and CEO of Hearst Magazines International, to get the details on the partnership and a sense of where the international magazine market is headed next.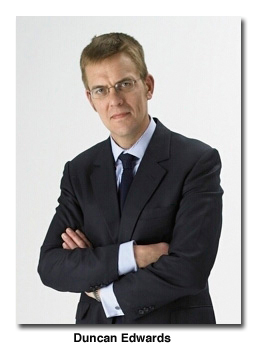 FOLIO: Can you discuss how a three-company partnership like this is designed and functions?
Duncan Edwards: It may seem a little unusual, but in the world of international publishing it's not that unusual or so strange. The trademark of Elle is still owned by Lagardère. Although Hearst publishes Elle in 15 different markets, including here in the U.S. and U.K., we're actually publishing that under a licensing agreement from Lagardère. We manage it, we run it, we're responsible for it, but it's still a brand that's owned by Lagardère, and that's also the situation here in the United States. For all intents and purposes, as far as the advertisers or markets are concerned, it's a Hearst property and we're a licensee. Everywhere that Elle is published Lagardère is involved as a licensor.
Hearst has had a joint venture in Australia for many, many years—that joint venture has published the Australian edition of magazines like Cosmo and Harper's Bazaar. The joint venture was with the Australian magazine market leader ACP, which stood for Australian Consolidated Press. Bauer bought ACP a few months ago, and with that they acquired an interest in the joint venture that we have. We went from being partners with ACP to being partners with Bauer.
Hearst, as part of our international acquisition of Lagardère and the publishing of Elle in all those markets, that gave us the right to have the first chance to publish Elle in Australia. We exercised that right and worked with Lagardère on an agreement and now we'll go ahead and publish the magazine.

See Also: Hearst Completes Most of Lagardère Acquisition, Including Hachette in U.S.

FOLIO: With this partnership, what are the specific responsibilities for each company involved?
Edwards: The joint venture company between Hearst and Bauer will be the publisher and operator of the magazine. The management team down in Syndey is employed by the joint venture so they work for both Hearst and Bauer. We're not the day-to-day managers since we're so far away so the Bauer management teams in Australia, led by the CEO Matt Stanton, are the day-to-day managers of the business, like managing partners. We remain extremely interested, as we are with all of our overseas businesses, so we will visit and advise regularly. Our editorial director from Hearst Magazines International, Kim Bodden, is actually in Sydney at the moment.
We take regular trips to help to manage the business, and advise them about what we know about international publishing. Lagardère's role is much more hands off as the licensor—they're just interested in making sure that the magazine we publish is a good reflection of the values of Elle, that it looks like Elle and that it feels like Elle.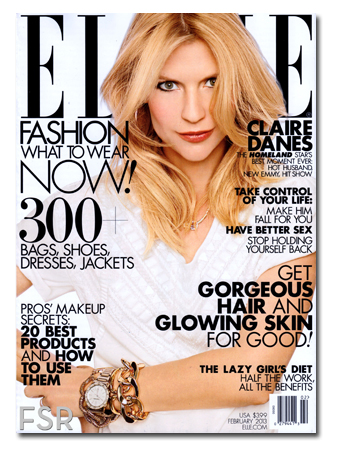 FOLIO: Can you discuss Hearst's international plans and strategy in general terms? Is international expansion now the new frontier for U.S.-based publishers, more so now than in the past?
Edwards: It may be. Hearst has been in the international magazine business for years and years, and we have by far the largest international business of any of the American publishers. We've been in the business of licensing and publishing international editions of our magazines since about the early 70s when we started licensing editions of Cosmo around the world. It's growing for us because of the acquisition we made of Lagardère's international businesses two years ago. We have very substantial businesses now in markets as diverse as Russia or China.
We're continuing to launch magazines. Elle in Australia is an important launch for us. We've launched editions of Harper's Bazaar last year in Poland and we're still launching editions of Esquire in places like Singapore and we have plans to launch more.
FOLIO: What other markets are you looking at? Since Hearst already has a substantial portfolio in international markets, where do you see growth opportunities?
Edwards: Funny enough, there are still some parts of Western Europe we're not in in the way that we would like to be. Western Europe, of course, is not growing particularly rapidly, but they are still very big markets so we are still looking at gaps in our portfolio in that area that we'd like to fill. Elsewhere, it's of course the BRIC countries (Brazil, Russia, India, China) and the next 11 (Bangladesh, Egypt, Indonesia, Iran, Mexico, Nigeria, Pakistan, Philippines, Turkey, South Korea, and Vietnam), as they're called. Those markets are likely to see significant GDP growth; they're places with large populations and have growth rates that look exciting over the next 10 years or so. It will be a mixture of print but also digital businesses that we're engaged in—it's not going to just be a print business that we're building around the world.
Stay updated on the latest FOLIO: news, follow us on Facebook & Twitter!