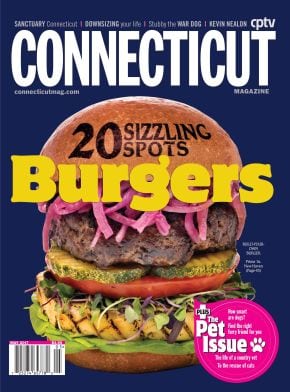 Hearst Corp., in a move mostly related to consolidation in the newspaper industry, this week acquired Connecticut Magazine, a 45-year-old brand and the only statewide consumer magazine.
The brand came as part of Hearst's acquisition of the Connecticut assets of 21st Century Media Newspaper LLC, a unit of Digital First Media. Digital First is a sprawling management company based in Denver that has numerous newspaper and other media holdings.
In the Connecticut deal, Connecticut Magazine came to Hearst along with three daily newspapers, including the New Haven Register. Hearst now has newspapers in Stamford, Danbury, Greenwich, Norwalk, Bridgeport, New Haven and Middletown, among the state's larger cities.
In a statement, Hearst said the new properties have a combined weekly circulation of more than 470,000 households and a monthly digital reach of 1.4 million unique visitors. They will become part of Hearst Newspapers' Connecticut Media Group.
Connecticut Magazine was founded in 1971, carving out a statewide presence in a state that for its small size has many relatively unrelated micro-sections and many locally-oriented magazines serving those areas.