Have the National Magazine Awards Become Boring?

'Yawn,' indeed.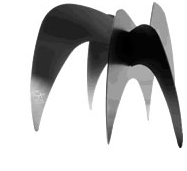 "Y-a-w-n!" That's how Wooden Horse Magazine opened its e-newsletter this weekend.
What could have had editor Meg Weaver and her crew in dire need of a caffeine jolt? Simple. The American Society of Magazine Editors unveiled the finalists for its annual National Magazine Awards—otherwise known in most industry circles as the Ellies. And, for yet another year, The New Yorker, New York and National Geographic lead in nominations (27 combined).
I must say, I had a similar reaction when I saw the news last week. Scrolling through our report, I noticed that out of 300 magazines participating in this year's awards, the association said there are only eight titles that have never made the finalist list previously. Wait, only eight?
Looking back over the last three years, the Ellies have unquestionably been dominated by New York-centric publications. (It's a point we've made before.) A quick count shows that since 2008 The New Yorker has racked up a whopping 32 Ellie nominations. New York, meanwhile, has collected 25.
The popularity contest doesn't stop there. Here are the next titles on the list of finalist favorites, and the number of nominations they've received since 2008: GQ (19), National Geographic (17), Wired (13), Vanity Fair (13), Esquire (12), New York Times Magazine (11) and The Atlantic (9).
"If you look at the stories and photographs that were chosen as finalists, each nomination was well-deserved," ASME chief executive Sid Holt told me today. "Of course I wish there was a way to honor every magazine that published extraordinary work in 2009. But that would be a very long night indeed."
I agree completely. All of these magazines produce amazing content year-after-year and are more than deserving of the accolades they receive.
But, as an industry observer, it's hard not to notice how so many of the same magazines take all the glory, year-after-year. Dare I say the National Magazine Awards have become, well, boring?
I hope that ASME has taken notice of this. I wonder if the association should consider making adjustments to the competition (new categories, etc.) to open up the playing field to similarly well-deserving yet otherwise unheralded publications. I mean, editorial excellence can be found in so many other places besides New York City, right?
Meet the Author
---