Hasselback Steps Down as President, CEO of Diversified Communications

Exec retires after 33 years, VP of Business Development tapped for succession.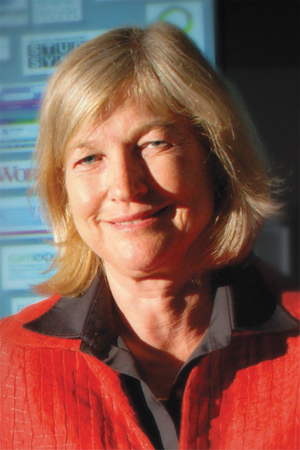 Nancy Hasselback started out as a commercial fisherman, owning and operating fishing vessels in Rhode Island and Alaska. Over the last 33 years, though, she has worked her way up the ranks of Diversified Communications, ultimately nabbing the company's top spot as president and CEO—a job she will leave for retirement come June 28th, the company announced Monday morning.
The company's vice president of business development, Ted Wirth, will step into Hasselback's role to become president and CEO of the Maine-based media company, which serves the seafood, food service, natural and organic, healthcare, commercial marine and business management industries through face-to-face events, publications and the Web. When Wirth enters this leadership position, he will lead the company's 700 employees operating across four continents.
According to the company, Hasselback (pictured) has grown revenue by 300 percent since she took the reigns as president of Diversified Business Communications in 2003. Under her leadership, Diversified has launched and acquired more than 90 products and established new divisions in Australia, Hong Kong, India, the United Kingdom, Canada and the United States.
"For many years, Nancy has been at the heart of Diversified Business Communications' expansion from the U.S. to a truly global business, as well as being responsible for diversification into new industries," Daniel Hildreth, chairman of the Diversified board, says in a release.
In the last two years, Diversified has expanded its investment in the primary care and medical specialty industries with the acquisition of Pri-Med and Amazing Charts. In addition to her work with Diversified, Hasselback has served as the chair of the Society of Independent Show Organizers and the Center for Exhibition Industry Research. She is also a member of the board of directors of UFI, the Global Association of the Exhibition Industry.
Wirth first joined Diversified as finance director in 1994 and then served as vice president of Commercial Marine Expositions. He left Diversified in 1999 and returned to the company in 2008, assuming his current role.
Stay updated on the latest FOLIO: news, follow us on Facebook & Twitter!
Meet the Author
---