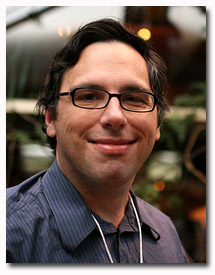 For FOLIO:'s September issue, the edit team here did a feature story called Go Your Own Way: Editors Turn Entrepreneurs. We spoke to three traditional print editors who went out on their own to launch their own online startup. They all had some great insight and advice to others who might, someday, do the same.
One we didn't profile, Harry McCracken—who stepped down as PC World editor in May to launch technology news site Technologizer.com—wrote a post recently on the American Society of Business Publication Editors Web site. In it, McCracken notes that in the six weeks after launching, monthly traffic is "in the hundreds of thousands of page views." The site's most popular stories, he wrote, receive "tens of thousands of views." So far, so good, it seems.
McCracken, who was named to the FOLIO: 40 this year, also offered nine points of advice for aspiring online entrepreneurs. The best, I thought, was to use as many free services as possible. For Technologizer, McCracken uses Google Docs and other "solid no-cost alternatives," when available.
Unless you're independently wealthy, or are able to secure loads in angel financing, saving money where you can will help you save your resources for other necessities—and there's never a shortage of other expenses.
To read McCracken's entire post, click here.