Harry McCracken to Launch Technologizer

Tech news site set to debut this summer.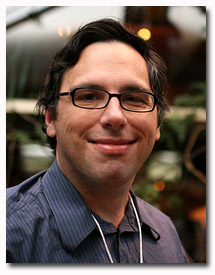 About a month after resigning from his post as editor of IDG's PC World magazine, Harry McCracken has announced his new venture: technology news site Technologizer.
The site, which will feature general news and analysis, will be launched later this summer in partnership with Federated Media, which also handles advertising for sites and blogs like TechCrunch, GigaOm and Dooce.
"I'm thrilled to be working with [Federated Media], and the partnership will help me launch Technologizer with a bang," McCracken wrote in an e-mail to FOLIO:.
IDG's PC World has been recognized with more than 60 awards since McCracken took the post of vice president and editor-in-chief in March 2004. Some of those honors include numerous Jesse H. Neal editorial awards and FOLIO:'s annual Eddie awards. He also received ABM's 2008 Timothy White award for upholding editorial standards and integrity.
McCracken was also named to the 2008 FOLIO: 40 as one of the "industry influencers."
Federated also recently announced a partnership with Ziff Davis Enterprises developer Shed.
Meet the Author
---