Harper's Bazaar to Release Best Cover Collection

"Bookazine" debuts February 8.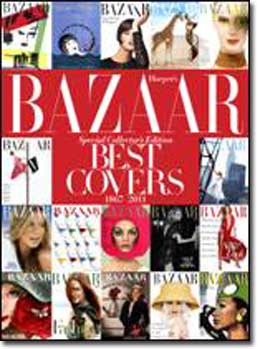 America's first fashion magazine shared today the release of a "bookazine" that will feature the best covers from the magazine's influential span. "Harper's Bazaar Best Covers" will be available through Barnes and Noble, Books-A-Million, and Borders on February 8th.
With a foreword by Valerie Steele, Director and Chief Curator of the Museum at the Fashion Institute of Technology, the book features covers that serve to illustrate Harper's entire history. The book also serves as a "who's who" of celebrity over the years – a star directory that allows the reader to experience the trends, culture and icons of past decades in chronological order.
Editor-in-chief Glenda Bailey says, "The best magazine covers reflect the times and stay with us forever. Harper's Bazaar has been shaped by so many iconic covers – from the moment I arrived in 2001, I felt honored to protect and build on that legacy."
Cover collections are hot–Harper's joins Playboy and Sports Illustrated by releasing a book dedicated to covers. Chicago-based Playboy is putting together "Playboy's Greatest Covers," a book that features the magazine's most noted covers over the brand's nearly 60-year existence. "Playboy's Greatest Covers" is published by Barnes & Noble and is expected to hit stores on October 2011.
Last fall, SI launched "Sports Illustrated: The Covers" a 208-page collection of more than 2,500 color photographs, selling for $29.95.
Meet the Author
---