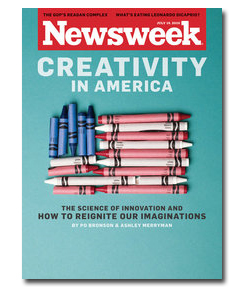 Just when you think the editorial departures from recently-sold Newsweek might stop, another staffer jumps ship. The most recent is longtime correspondent Howard Fineman, who said this week that he is leaving the magazine to serve instead as a senior editor at The Huffington Post. Fineman had been with Newsweek for more than three decades.
Fineman's departure follows the departure this summer of editor Jon Meacham and popular Newsweek International editor Fareed Zakaria, who is joining rival Time magazine as editor-at-large. Newsweek has also seen senior editor and national economic correspondent Michael Hirsh leave for the National Journal, as well as the departures of general manager Geoff Reiss, editorial director Mark Miller and recently-appointed executive editor Gabriel Snyder from Newsweek Digital, among others.
When purchased from the Washington Post Co. this summer by audio magnate Sidney Harman, it was reported that Harman intended to keep 250 of Newsweek's the current staff of 325. But what does the dramatic loss of so many top editorial players mean for an ailing print magazine that's trying to move forward in a big way?
When contacted by FOLIO:, a representative for Harman declined to comment on the departures or the search for a new top editor.
And while speculation continues to stir about some sort of fusion between Newsweek and Tina Brown's online news site The Daily Beast, departing correspondent Fineman told Media Matters' Joe Strupp on Monday that Newsweek probably won't exist in print in five years. "My guess is that there will be several years of a fond embrace of the traditional magazine," he said. "But that stuff is going because the economics are too difficult. He [Harman] also has to build a great website."