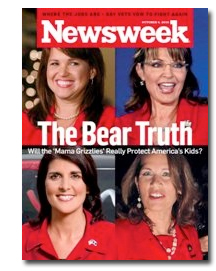 Following the Washington Post Co.'s announcement that it was selling ailing Newsweek to audio entrepreneur Sidney Harman, it was speculated, although unsubstantiated, that Harman bought the magazine for $1 in cash plus assumption of certain liabilities. Now, a series of documents filed with the Securities and Exchange Commission confirm the $1 cash purchase and peg total liabilities at more than $47 million.
The documents, filed in association with Washington Post Co.'s 8-K, also outline which assets were included and excluded in the deal. Among the included assets (no big surprises) are all accounts receivable; office equipment like computers and copying machines; furniture and other furnishings; and the archive library of past Newsweek magazines and photographs.
Assets excluded from the purchase agreement include ownership interests in an apartment located at Essex House on Central Park South in New York, assets relating to employee benefit plans, as well as artwork located at the Hudson Street offices (other than photographs from the magazines).
The purchase agreement was finalized on September 30. A "small percentage" of the magazine's staff was laid off on September 24 after a number of Newsweek's top editors—including editor Jon Meacham, Newsweek International editor Fareed Zakaria and longtime correspondent Howard Fineman—left voluntarily.
Since then, rumors have swirled about Newsweek merging with Barry Diller-backed the Daily Beast. Marking the site's second anniversary, Daily Beast founder/editor Tina Brown indicated that "interesting discussions" have been going on concerning Newsweek.