Hanley Wood's Metrostudy Acquires Research Firm

Deal expands HW's market research into the Pacific Northwest.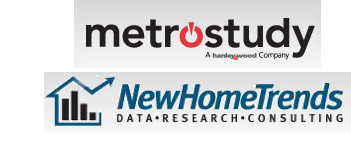 In another sign highlighting the growing importance market research and data is taking on for the B2B media industry, Hanley Wood's Metrostudy division announced that it's acquired Bothell, Washington-based New Home Trends, Inc., a research and consulting firm targeting the Pacific Northwest.
Terms of the deal were not released, but Hanley Wood CEO Peter Goldstone says in a statement that the deal completes Metrostudy's coverage of the top twenty metro statistical areas in the U.S.
New Home Trends will operate under the Metrostudy brand going forward, with New Home Trends' president Todd Britsch continuing as regional director for the Seattle and Oregon region.
Hanley Wood acquired Houston-based Metrostudy in early 2013, making it the cornerstone of its market intelligence operation.
Meet the Author
---