Hanley Wood's Head of Content Steps Down

After 2 years, Bob Benz departs to 'pursue other interests.'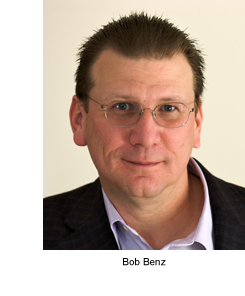 Hanley Wood's president of content, Bob Benz, has left the company. Benz was hired in early 2012 as one of the first of a series of executive changes to initiate a transformation plan for the company.
Hanley Wood CEO Peter Goldstone confirmed Benz's departure, but did not elaborate on the circumstances other than to say he left to "pursue other interests."
Benz was tasked with leading the company through a digital-first strategic shift and was the first executive-level appointment to focus only on content.
Dave Colford, as president of Hanley Wood Media, will be heading up content and sales in the wake of Benz's departure.
"We do not expect to miss a beat in executing our digital content strategy," says Goldstone in email to Folio:, adding, "We appreciate Bob's contributions in assisting and supporting the executive team with the ambitious digital and data transformation agenda I laid out two years ago."
Meet the Author
---