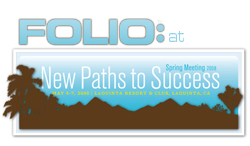 NOTE: FOLIO: editors are in California this week, filing reports from American Business Media's annual Spring Meeting.

LA QUINTA, California—The leading publisher serving the residential construction space has embarked on a year-long transformation intended to change its culture and corporate structure to convert it to a Web first company.
"Every one of our editors and every publisher has to think about this as a core point of entry that comes first," says Hanley Wood magazine president Peter Goldstone. "We're thinking about how to reinvent the company."
It's noteworthy that Hanley Wood is making this move now for several reasons. First, e-media revenue still accounts for only about 10 percent of HW's overall revenue. Second, the housing market is in what HW executives describe as the worst downturn in history, meaning that the company has been hit extremely hard, and almost certainly faces a significant decline in revenue for 2008, even as it invest millions of dollars in this initiative.
But Hanley Wood is driven by the clear and new need to serve the information requirements of the audience on a daily basis, Goldstone says, and the challenge in making it happen in a meaningful way are enormous. "It's clear that when we come out of this recession ad pages aren't going to come back in the way they were before," Goldstone says. "We want there to be a complete cultural shift by the end of the year. It will take longer for it to be fully accepted and for the change in structure to be completed."
'Squeezed,' or 'Picked Off'
Goldstone says the costs of this move—and the implications on the organizational structure—are huge. Hanley Wood is spending $7 million in capital expenditures this year, Goldstone says, covering a new content management system as well as adding staff, particularly in two areas. First are people to drive the infrastructure—IT, Web development, business development and Web support. And then there are the people to drive the brands. Goldstone says HW is moving to a model where a specific e-media general manager is fully responsible for the e-media side of the HW brands. The e-media GMs report to the publisher. This year, three magazines—Builder, Architect and Remodeling—are being structured this way.
Part of the motivation to move in this direction is the knowledge that for many marketers, b-to-b print magazines are not at the top of the value chain—and just as important, a whole new set of online competitors have emerged in virtually all markets. "The number ones and twos in terms of marketshare are being squeezed," Goldstone says. "And the number threes and fours are being picked off."
FOLIO:'s Spring Meeting Coverage:
Nielsen's New Corporate Values: 'Integrated, Open, Simple'
The New Must-Have Skills for B-to-B Media: Project Management
Publishers on Redefining the Role of Print