Hanley Wood Cuts 20

Housing trade publisher has reduced workforce 15 percent year-to-date.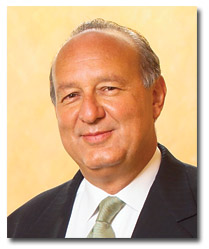 The growing list of major magazine publishers laying off employees just got bigger: b-to-b residential housing and commercial construction publishing giant Hanley Wood recently laid off 20 staffers company-wide, CEO Frank Anton [pictured] confirmed in an e-mail to FOLIO:.
Anton declined to comment on specific positions eliminated or on details about cost-cutting efforts. Year-to-date, he said, Hanley Wood has reduced workforce by 15 percent—or about 100 employees, most from the company's magazine business.
Despite the slow economy and down housing market, Hanley Wood in recent months has taken steps to counteract slipping revenues. To tap into the growing green home building market, the publisher in January launched 35,000-circ. Green Products and Technology magazine, which was relaunched this summer as EcoHome with an increased editorial budget by 25 percent per issue.
Last fall, the publisher developed Hanley Wood TV, a product that spans the company's Web sites and will see a major build out over the next few months, the company says.
Forbes, Bauer Take Hits, Too
Last week, Forbes laid off staff associated with its closing of ForbesAuto.com and conference business, a Mediaweek report said. It also scaled back its Forbestraveler.com operation.
Bauer cut five editorial jobs from celebrity weekly Life & Style, the report said. Through the first nine months, ad pages for the magazine fell 13.1 percent and estimated ad revenue decreased 19.8 percent to $26.4 million, according to Publishers Information Bureau figures.
Meet the Author
---