Hanley Wood, Crain Communication Lead Nominations for ABM's 2012 Neal Awards

120 out of 725 entries make it to the final round.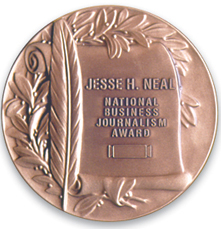 American Business Media released the finalists for its 58th Annual Jesse H. Neal National Business Journalism Awards, a program recognizing the best in b-to-b editorial. With a 10 percent increase this year in entries, 120 from the submitted 725 will compete for top honors.
Construction publisher Hanley Wood leads the nominations with 18 nods. Crain Communications lands 14 nominations; legal publisher ALM and financial/education publisher McGraw-Hill both secured 13 nominations.
Advanstar, IEEE and SourceMedia also received multiple noms.
McGraw-Hill has two nominations in the Best Technical Content category in the more than $7 million in gross advertising revenue sector. Crain Communications swept the Best Single Issue of a Tabloid/Newspaper in the same sector, occupying the three nomination spots.
In the best single issue of a magazine in the less than $3 million in gross advertising/circulation revenue category, Hanley Wood lands two of the three available nominations.
This year's Neals will be held at the Mandarin Oriental in New York City on Friday, March 16. For a full list of winners, click here.
Meet the Author
---