Hanley Wood to Buy 'Category Killer' Home Plans Site

Acquisition to bolster publisher's online service portfolio.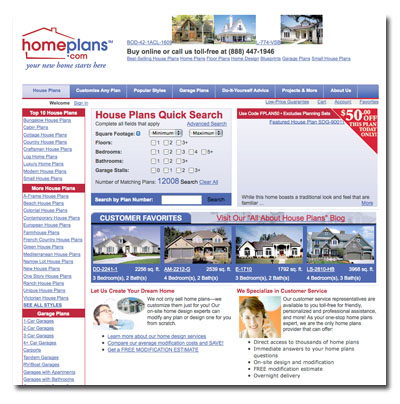 In an effort to bolster its North American stock homes plans service portfolio, Hanley Wood has agreed to acquire Home Plans LLC, which features more than 14,000 single family house, multi-family house, garage, deck and other project plans on Homeplans.com. Home Plans also is the exclusive home plans provider to HGTV, the Associated Press and the Association for Free Community Newspapers.
The deal is expected to close on or around June 1. At that time, Hanley Wood expects to transition all of Home Plans' online properties to a new technology platform which will offer more robust merchandising and e-commerce capabilities.
According to David Rook, Hanley Wood's general manager of consumer media, one of the main reasons for acquiring Home Plans is to leverage the site's "category killer" URL. "The four most dominant search terms in this industry, by far and away,  are 'house plans,' 'home plans,' 'floor plans' and 'blue prints'—in that order," Rook tells FOLIO:. "With this acquisition, we pick up two of the four with homeplans.com and blueprints.com , along with 65 other URLs."
Rook declined to comment on the financial terms of the deal but said Home Plans LLC generated a "multi-million dollar annual revenue stream" last year. He said its revenue could be down as much as 80 percent from its market high around 2005.
The Home Plans online properties will join Hanley Wood's portfolio of domestic house plans network, including ePlans.com, DreamHomeSource.com, and BuilderHousePlans.com. Hanley Wood also publishes several consumer newsstand home plan titles including A Homeplan Portfolio, Designer Houses & Plans, Luxury Home Designs and EcoHome Designs. It also publishes American Dream Homes, a special interest publication it recently re-acquired and plans to relaunch this year as a home plans magazine.
While he says the home plans market has shifted predominantly online since 2005, Rook believes print still plays an important role in the product mix. "It's simply that print is no longer the dominant means by which we attract awareness and customers," he says.  "It makes sense when you think about it since we can only feature about 200 home plans in print while we offer more than 24,000 online."
Meet the Author
---