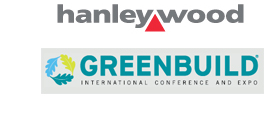 Hanley Wood announced Thursday that it acquired the Greenbuild International Conference and Expo from the U.S. Green Building Council. Under terms of the deal, Hanley Wood will manage the exhibition while the USGBC will continue to produce the conference programming.
The annual event attracts about 900 exhibiting companies and 30,000 attendees. This year will be the 12th year of the event, happening in November in Philadelphia.
The USGBC, known for its green building mission and LEED certification efforts, is made up of 77 chapters, 13,000 member organizations and 196,000 LEED professionals.
Hanley Wood CEO Peter Goldstone describes the sustainability movement as the fastest-growing sector in the economy and says plans are in the works for launching three more international events in the next few years. "All areas of the globe are investing in building performance and green building practices," he says.