Hachette Shuns Silos, Aligns Women's Assets

Restructuring 'not a cost-cutting measure.'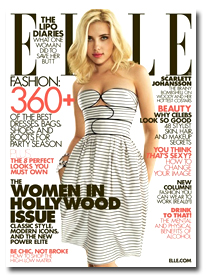 Hachette Filipacchi Media U.S. announced today that its women's titles will be divided up under one of three chief brand officers responsible for their respective business units, including developing new revenue streams, setting brand direction across platforms, and integrating print and digital advertising sales.
While there are no layoffs immediately associated with the restructuring, the chief brand officers "will look at their resources and make decisions accordingly," a Hachette spokesperson said.
"We want to stay ahead of the marketplace and give our business partners what they are looking for," president and CEO Alain Lemarchand said in a statement. The alignment, he said, will give advertisers who demand "multiplatform integrated packages" the attention they need.
Carol Smith will be in charge of the Elle Group, which includes the Web site and Elle Accessories; Deborah Burns will head up the Luxury Design Group which includes Elle Décor and Metropolitan Home; and Carlos Lamadrid will oversee the Woman's Day Group. Each will report to Lemarchand.
The decision to restructure is the biggest move Lemarchand has made since he took on the role as president and CEO in September after longtime president Jack Kliger resigned. 
While the company "believes in print," it is trying to adapt to changing technologies and consumer behavior.
Hachette, like the rest of the industry, has struggled to sell ad pages for its print magazines. Last year, ad pages fell 7.5 percent for Woman's Day, 1.5 percent for Elle Décor, 3.5 percent for Metropolitan Home and 11.3 percent for Car and Driver, according to Publishers Information Bureau figures. Elle, its flagship title, grew ad pages by 5 percent.
In past years, slumps in either advertising or revenue have led to Hachette to shut down titles, including Premiere, Elle Girl and Home.
Hachette's new structure "modernizes our approach, and in the current economic environment, it serves our business partners (advertisers) in the custom market," the spokesperson said. "It's like having small businesses inside of a corporation, allowing us to be agile and flexible."
Meet the Author
---