Hachette Dropping Out of the MPA Just Tip of the Iceberg

Tough times for magazine associations.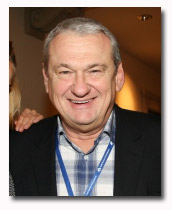 I'm predicting that Hachette Filipacchi Media dropping its membership in the Magazine Publishers of America ("Hachette Drops Out of MPA") is just the tip of the iceberg. Publishers are feeling economic pain and, consequently, the associations, audit bureaus and others are as well. If this recession is long and as challenging as it is right now, there will be more high-profile dropouts.
Think of it from a publishing company's perspective: Your revenue is declining, you're laying people off, you're freezing salaries, you're not filling positions, you're reducing frequencies, trim sizes, circulations, paper stock and more.
And as you comb through your budget trying to make the least damaging and least painful decisions, you see a line for association membership that may be $10,000 or may be $50,000. And in the case of the large companies, it's certainly over $100,000.
There's no way—no way—when you see that line that you don't ask what the value is that you're getting. Yes, you get lobbying for postal reform. Yes, you get research proving the value of magazine advertising. Yes, you get events with quality programs and valuable networking.
But in a time when all you want is to drive revenue with as lean a business as possible, those benefits are less compelling. Especially when you have to pay for virtually everything the association provides in addition to your dues. And that big, fat budget line becomes an easy target.
What publishers are looking for is not participation in committees and abstract reports and golf tournaments. Those are fine most of the time, but not now. Publishers want tools and resources that will keep them focused on effectively driving revenue in their markets.
It's hard to overstate the message of HFM dropping out of MPA. Jack Kliger [pictured] was perhaps the highest profile and most effective chairman of the association in a decade or more. For his company to drop out within six months of Kliger stepping down as CEO says volumes about the extraordinary climate.
[EDITOR'S NOTE: Red 7 Media, FOLIO:'s parent company, is a member of the MPA.]
Meet the Author
---