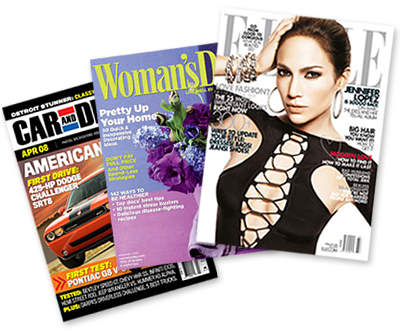 Like its U.K. counterpart, Hachette Filipacchi Media U.S. is eying the creation of reader loyalty "clubs" to help boost its audience and drive revenues.
"In Europe, a lot of these ideas have been looked at recently," said HFMUS executive vice president and COO Philippe Guelton. "This is something Hachette has been considering, in many different ways, and in different countries, including the U.S. As we think about our business model and our role in the future, we see it migrating from just a media company to be a media and servicing company to our consumers. We want to identify their interests and their needs and to better answer those needs beyond the magazine or Web site or even a mobile application."
For readers, the clubs would provide them with premium offers such as retail discounts, film screenings, access to wine clubs and premium subscriptions to magazine content across platforms. Guelton said Hachette is in discussions with several partner brands and could make a formal announcement "in the coming weeks." He said the club concept can apply to all of Hachette's U.S.-based magazines, customized and targeted to each individual brand.
"For a brand like Elle for instance, think about the shopping and benefits related to fashion and beauty," said Guelton. "There is an obvious fit."
In terms of revenue generation, Guelton said these loyalty clubs will help the company boost audience engagement and acquire new readers. "We currently have a database of 22 million names and e-mails in the U.S. and we think we can grow it and learn even more about them," he said. "Beyond that, we believe it can help create new businesses and revenue lines, and grow subscribers. It's important to increase the perceived value to subscribing to the brand. With the service and benefits that we'd provide, it would make the brand even more attractive to readers and users who might not have been interested in subscribing just to the magazine. It widens the scope."
Guelton said the clubs would operate on a fee-based model, but that Hachette is still working out those details. "We're trying to line up enough benefits so that they by far overpass the costs to the consumer," he said.