Guideposts to Reposition Itself as 'Inspirational'

Seen by advertisers as religious, magazine to overhaul digital strategy.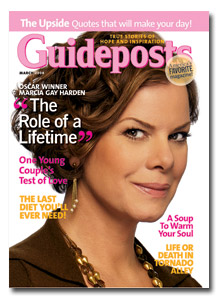 Guideposts, the 62-year-old non-profit magazine and book publishing company long thought of by advertisers as religious, is set to reposition itself as an "inspirational" title with an aggressive digital strategy and redesign.
The publisher has hired Format, an agency whose roster of publishing clients includes New York magazine, New York Times magazine and Glamour, to engineer the repositioning from the ground up—starting online.
"We've always had 'inspirational' content," Guideposts SVP Rocco Martino told FOLIO:. "[But] the reputation among the ad community" didn't match the content. The Web, he said, was a logical place to start.
As a company, Guideposts has roughly $120 million in annual revenue, about half generated by magazine publishing, the other half a book publishing business. By overhauling its Web site first, Martino says, the magazine can only improve on the $1.5 million it generates online while looking to turn a younger audience onto the brand. (The age of the average Guideposts reader is 55, he said.)
"They didn't know what they wanted to do online," Format partner Jeremy Davis told FOLIO:. Guideposts has a dedicated Web staff of 14 with plans aggressively grow that number, he said.
Martino says that while the repositioning is still in its planning stage, the first Web redesign is scheduled to be completed by late summer.
One aspect of the digital retooling could be a social media component. Guideposts already inspires an enormous amount of user-generated content for its print version, Davis said.
Meet the Author
---