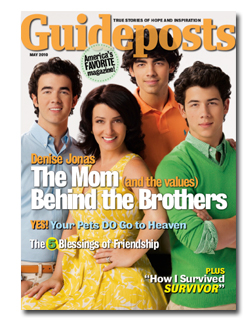 Christian inspiration-focused publisher Guideposts has acquired Ellie Claire Gift & Paper Expressions, the parent company of book publisher Summerside Press.
For Guideposts, which launched a "small but growing" book imprint two years ago, the acquisition allows the company to expand further into the book retail market. 'This deal links Guideposts with a company that's growing rapidly in a marketplace that has otherwise been going backwards or treading water," Guideposts president and CEO Dick Hopple tells FOLIO:. "Summerside has done a great job in the Christian fiction market and has developed a substantial following."
Hopple declined to disclose the financial terms of the deal but says Summerside's revenues have grown 30 percent year-over-year.
Guidepost's flagship print magazine carries a circulation of 2 million. Its Web site, which relaunched this summer, averages 250,000 monthly unique visitors.